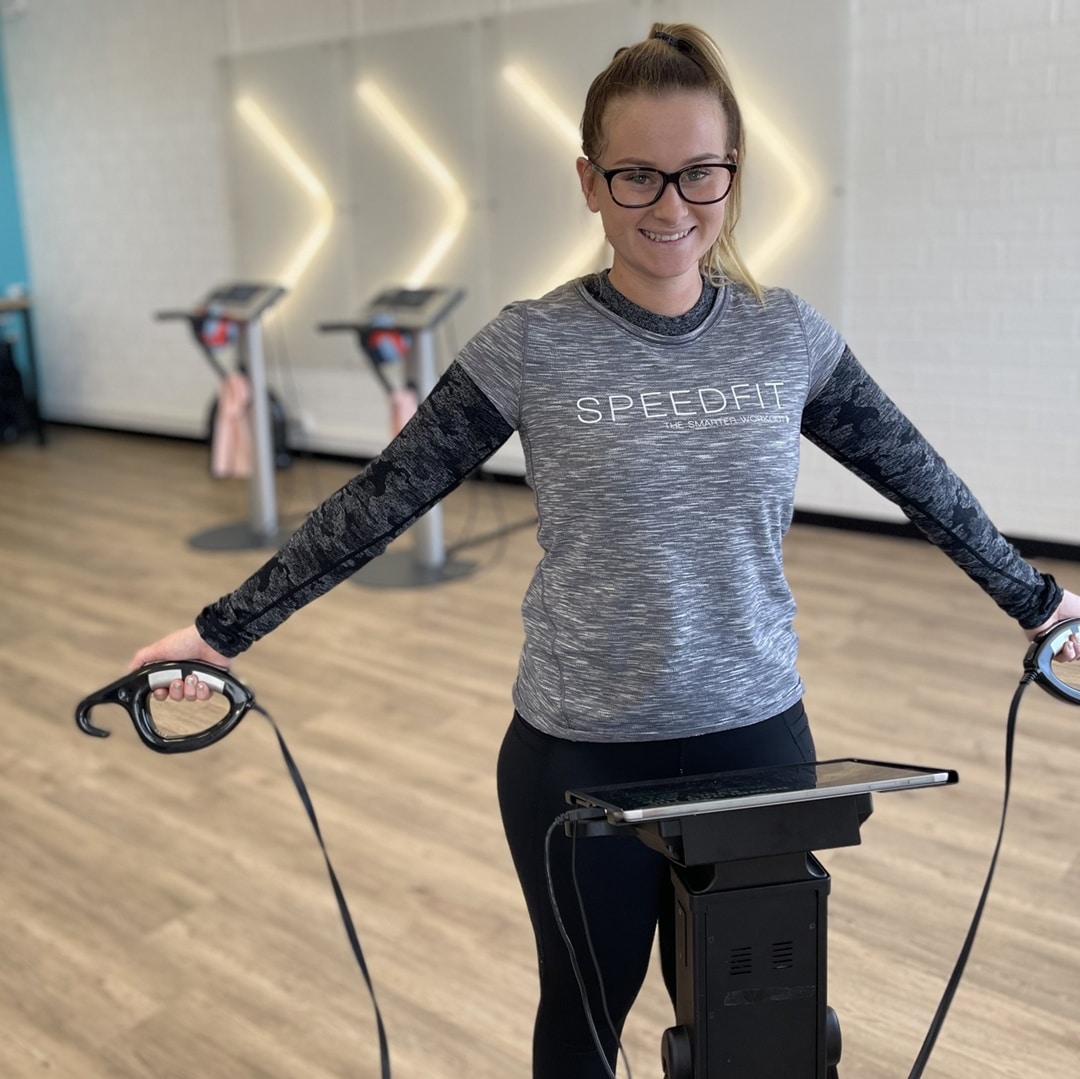 New Tech at SpeedFit
Australian gym brand, SpeedFit, has a vision to help people live an active, healthy lifestyle, regardless of time constraints or physical limitations. With a goal to make this possible, its workout regimens offer the ideal solution to those who don't believe that traditional forms of exercise are right for them.
Founded in 2013 by Matej Varhalik, SpeedFit thrives on bringing EMS technology to its members for quick and effective workouts, with sessions just 20 minutes long yet being the equivalent of 960 reps in the gym!
SpeedFit studios in Australia are full-service facilities, so clients can simply walk in. They are provided with clothes, pre-session electrolyte drinks and a post-session protein shake – and it only keeps getting better, with members now having access to an Evolt 360 body composition analyzer when they take on one of SpeedFit's fitness challenges!
Putting SpeedFit and Evolt Together
The SpeedFit team felt it was time to move beyond and work together with body composition technology for the best results knowing members would benefit from scientifically validated data. Previously, clients tracked progress by stepping on a set of bathroom scales, followed by using a tape measure to take their body measurements and finally taking progress selfies. While these traditional methods are still used today at gyms around the world, SpeedFit decided it was time to make a change and work together with Body Composition Technology for the best results.
"We chose to partner with Evolt and their Evolt 360 body composition analyzer because we liked that the brand is local – an Australian brand – and that it comes with a comprehensive app so our clients can track their progress over a period of time," a SpeedFit representative explained.
"We use the Evolt 360 body scanners for our fitness challenges; our clients take a scan at the start of the challenge, and then they take one at the very end."
"Having the Evolt 360 has made it a dream to track their progress since the scan goes into such incredible detail – from total body weight and lean body mass to basal metabolic rate, subcutaneous fat mass and extracellular fluid."
"We love seeing our clients' reactions when they have made progress in their health journey, and the Evolt 360 body scanner gives them the tangible proof they are progressing in the right direction."
Getting In Touch
For information on becoming a member and taking part in a fitness challenge just in time for summer or to book an Evolt 360 body scan head over to speedfit.com.au or check out their social media tag @SpeedFit.
To learn more about your body and for personalized macronutrient and supplement recommendations Download the Evolt Active app and search for your nearest Evolt 360 Body Composition Scan location.
For more information about purchasing an Evolt 360 for your business visit www.evolt360.com/contact or request an information pack below.