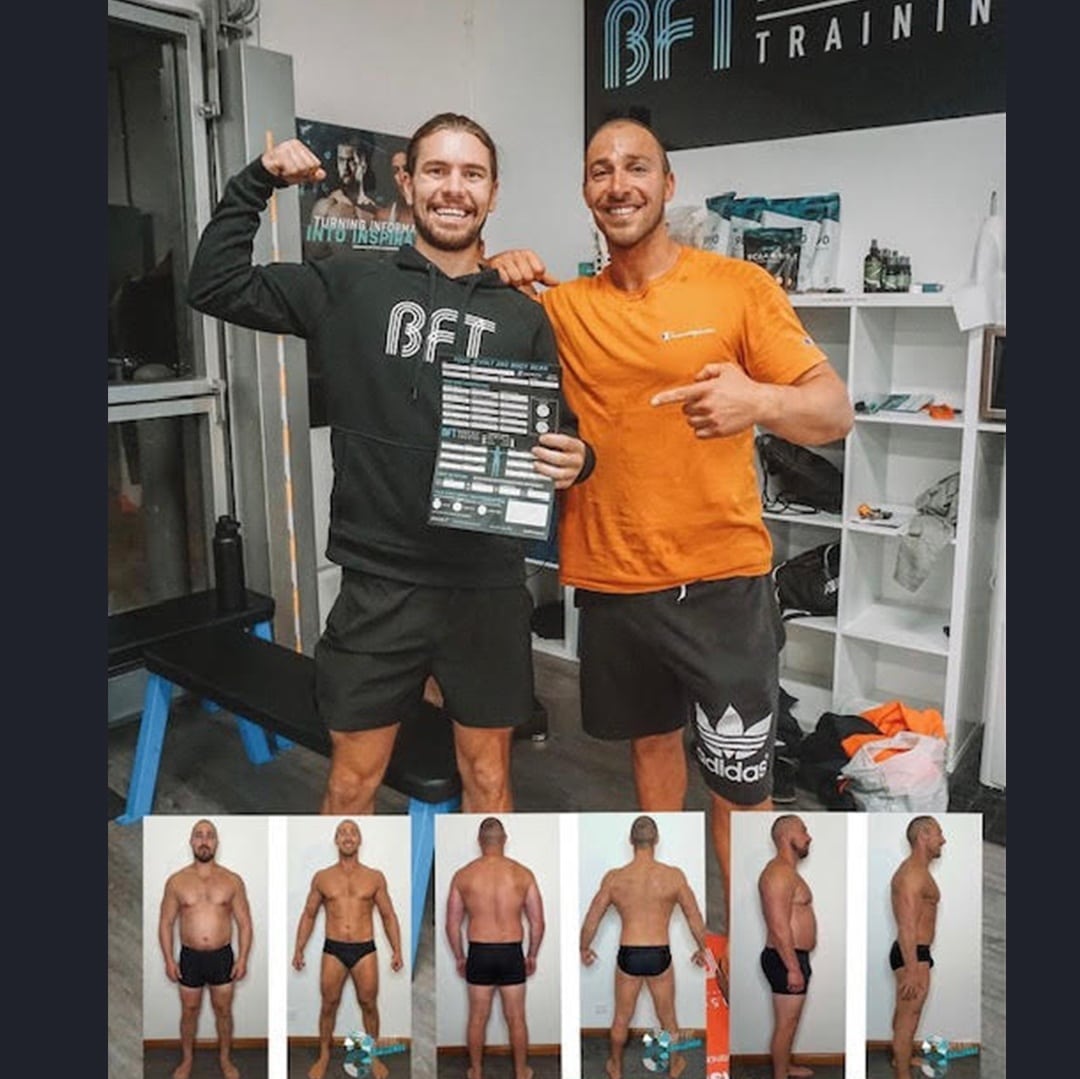 Body Measurements – Science And Technology Aligned
When there's a gym that incorporates scientifically proven training techniques aimed at reducing fat and creating lean muscle, then it's only fitting they align themselves with scientifically backed body scanning technology to complement their values and standards.
BFT Montmorency has been offering its gym members specified training sessions since late 2019, and while their highly accredited coaches and trainers use science and technology to drive positive outcomes, they've enlisted the services of an Evolt 360 body composition analyser to lend a helping hand with their programs.
Since The Beginning
Being a relatively new gym in Briar Hill (Vic), BFT Montmorency has used an Evolt 360 body scanner since the day it opened its doors. Staying away from less accurate scopes of measurement like skin calipers and bathroom scales, the use of an Evolt 360 has meant clients get definite and detailed body measurements from the minute they join.
This gives their clientele the automatic advantage of being in control of their health and fitness journey. With a scan completed upon joining, and then the availability of having scans done continuously throughout their membership, individuals can keep track of their fitness progress and change their programs according to Evolt 360 results.
Not only is BFT Montmorency's Evolt 360 used for all its members, the technology is also readily available for local sporting clubs so they can be one step ahead of their competition.
Instant Access
Together with the body scanner, BFT Montmorency's staff provide clients with the Evolt Active app once they have their very first scan. Utilised as the perfect complimentary tool, the app allows clients to follow their own progress and have constant access to their personal results.
From the moment they step off the Evolt 360 body composition analyser, members can log in to the app and receive detailed tracking as well as questionnaires and education to better understand their body and track their health and wellness journey.
It's the perfect way for BFT Montmorency clients, and the local sporting groups, to track, monitor and analyse progressive results.
Getting In Touch For A Scan
For more information about joining BFT Montmorency or to book in for a scan at the gym, call direct on 0423 800 384 or email montmorency@bodyfittraining.com. You can also find them on Instagram by searching for their handle @bft_montmorency.
For more information about purchasing an Evolt 360 for your business visit www.evolt360.com/contact or request an information pack below.