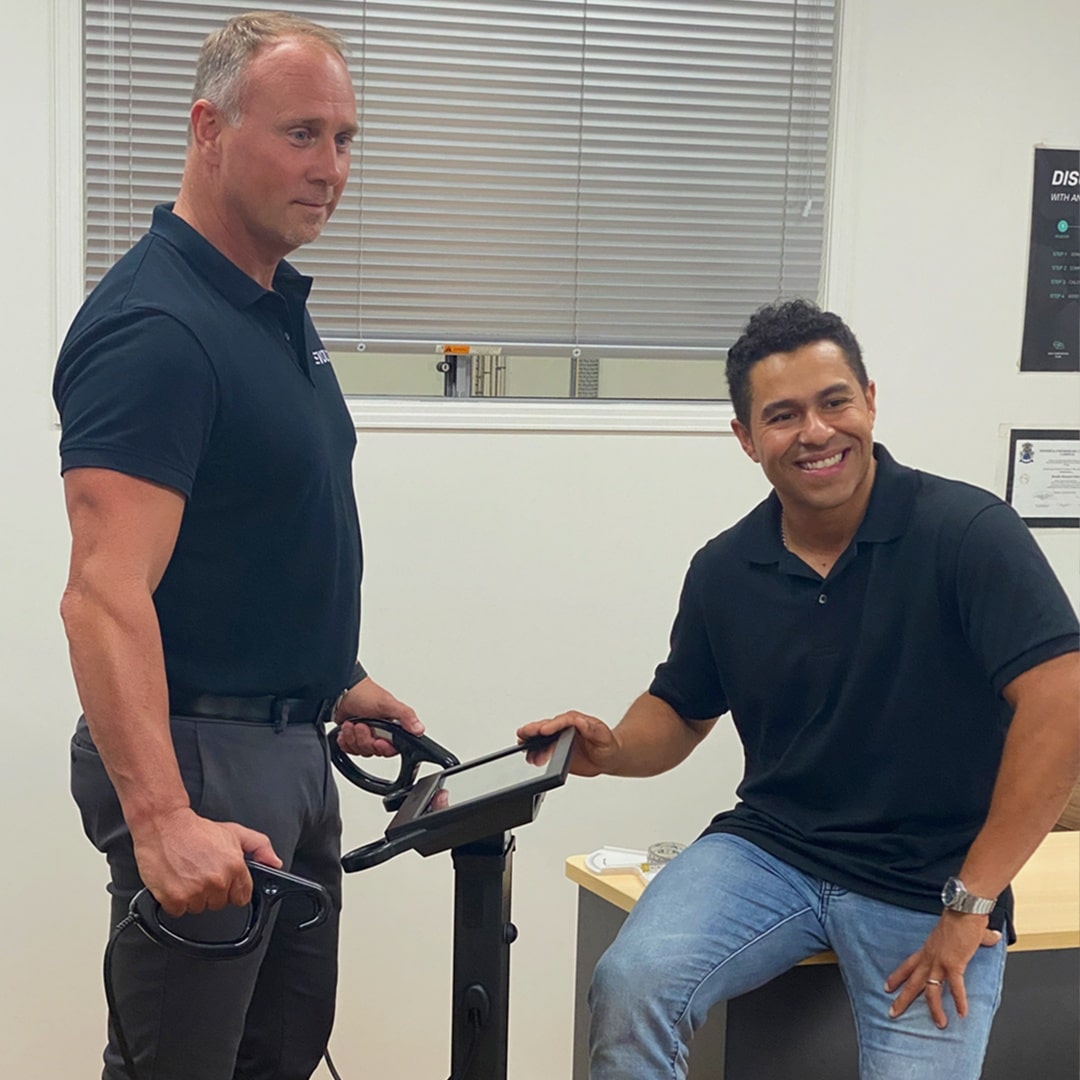 Published in the Gold Coast Bulletin, Thursday January 20 2022
by Kyle Wisniewski
A GOLD COAST product is taking the fitness industry by storm and has caught the eye of major gyms and even Richard Branson.
The Evolt 360 Body Scanner was designed on the Gold Coast and offers a 60-second scan that details over 40 body measurements allowing the user to see what's going on in their body internally.
Evolt chief executive Ed Zouroudis said the technology has been used in hospitals for decades to measure skeletal muscle mass. He started using it with fighters at his Gold Coast promotion Total Carnage to help with weigh-ins.
"My business partner had a successful mobile scanning business, using six machines in gyms." He said.
"We came together and saw the opportunity to bring the product to the market by digitizing the results and making it user-friendly with meaningful information."
The Evolt 360 launched in 2017 paired with an app that offers supplement recommendations based on personal goals and provides a bio age for the user.
Now in 26 countries, the product has attracted big names including Virgin Group founder Mr. Branson, who recently posted his experience with the invention on his Instagram.
Gold Coast nutritionist Ronaldo Fulieri said the technology was a game-changer for him with his clients.
"It helped me individualize my clients' goals, like a person who wanted to become a vegan gained 10kg of muscle mass on his new diet, while another woman lost over 20kg in a year," he said.