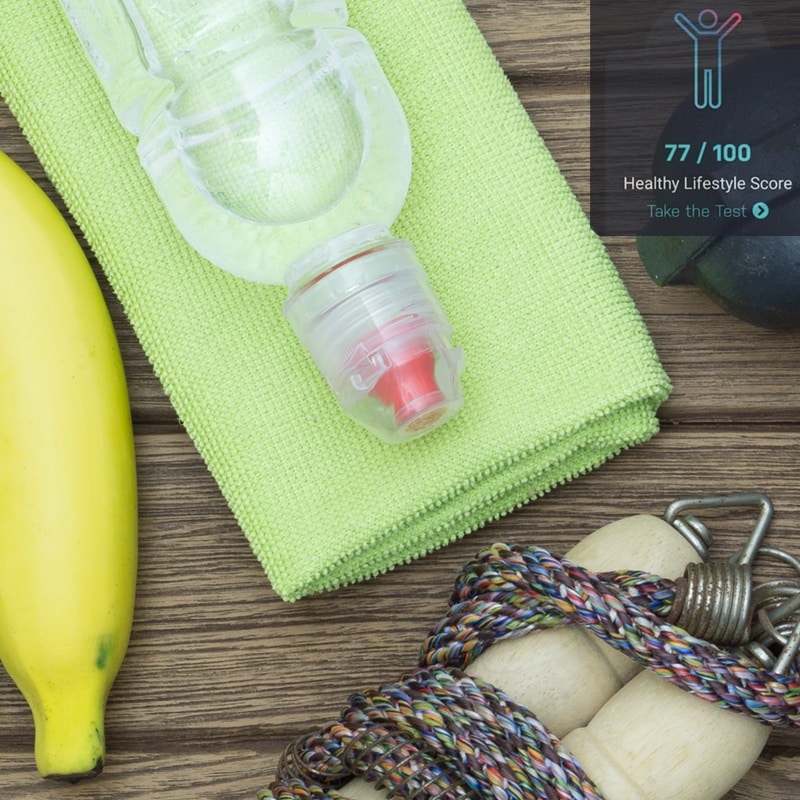 Do you have healthy lifestyle habits?
The Evolt healthy lifestyle scoring system provides an individual with an indication of their current lifestyle habits which can impact long-term health and wellbeing. Research shows that sound nutrition principles of consuming plenty of fresh vegetables, protein, essential fatty acids and some form of dairy contribute towards potentially better long-term health, together with some form of regular physical activity.
The healthy lifestyle test on the Evolt Active app allows the individual to complete it in a relaxed environment by themselves without feeling pressured to answer differently in front of trainers coaches etc and asks a number of questions about topics such as; nutrition, sleep, activity levels, bowel movements and alcohol/smoking. It then provides a score out of 100 and some additional considerations on how to improve their score.
Why it's important to access your lifestyle habits
Assessing your lifestyle habits can help to identify what you are doing well and also what might be holding you back from reaching your goals. Most importantly it can help identify habits that could contribute to health risks down the track. For coaches and trainers giving their clients the questionnaire to do in their own home can help paint a picture of what they have been doing and why they are presenting the way they are.
When aiming to change lifestyle habits it is extremely important to be able to track progress. Setting SMART(Specific, Measurable, Achievable, Realistic, In a timeframe) goals around progress on the Evolt scan, will help show the impact that changing these lifestyle habits has on the body. After making changes it is important to reassess your goals and also revisit the lifestyle quiz to see what has improved and what we can do better.
Read How to Set Fitness Goals for further tips on setting up achievable goals.
To learn more about your body and for personalized macronutrient and supplement recommendations Download the Evolt Active app and search for your nearest Evolt 360 Body Composition Scan location.
For more information about purchasing an Evolt 360 for your business visit www.evolt360.com/contact or request an information pack below.
You may also like Tracking Body Measurements? We've Got you Covered.