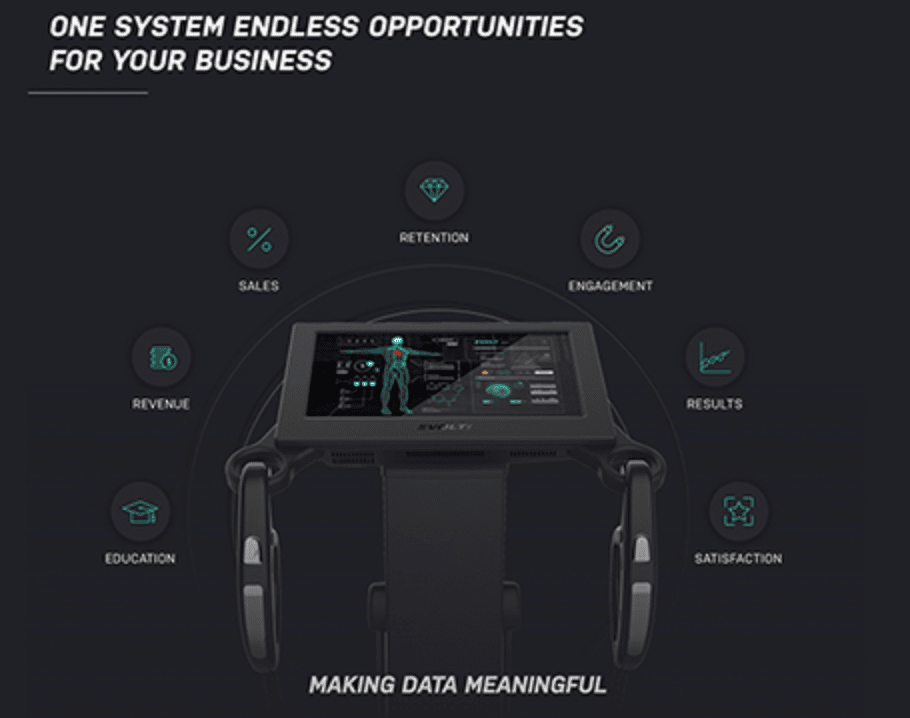 EVOLT: EXCLUSIVE BODY COMPOSITION PARTNER FOR EXPRO 2019
EVOLT, THE AUSTRALIAN FITTECH COMPANY MAKING HEALTH DATA MORE ACCESSIBLE, CURRENTLY WORKS WITH VIRGIN ACTIVE AND ANYTIME FITNESS CHAINS IN SINGAPORE BUT BELIEVES EXPRO 2019 WILL BE A PERFECT PLATFORM TO LAUNCH THEIR EVOLT 360 BODY COMPOSITION ANALYSER AND EDUCATE THE SINGAPOREAN FITNESS MARKET.
The Evolt team is looking forward to meeting with Industry professionals, personal trainers, and gym owners and showcasing with them the latest technology in body composition assessments.
ExPRO 2019 by FitnessSG is helping to keep the fitness industry vibrant, offering Singapore exposure to evolving education within a motivating fitness community, to network and connect with like-minded individuals.
ExPro will be held at the Suntec Exhibition and Convention Centre, Singapore 29-30 June 2019. For more information, click here.
Evolt is an Australian technology-driven health and wellness company that is powering connected and digital health.
Evolt has developed an end-to-end solution that tracks detailed changes in the quality of activity, body composition and nutrition as well as sophisticated data analytics for member body composition changes.
To read the full article from What's new In Fitness click HERE