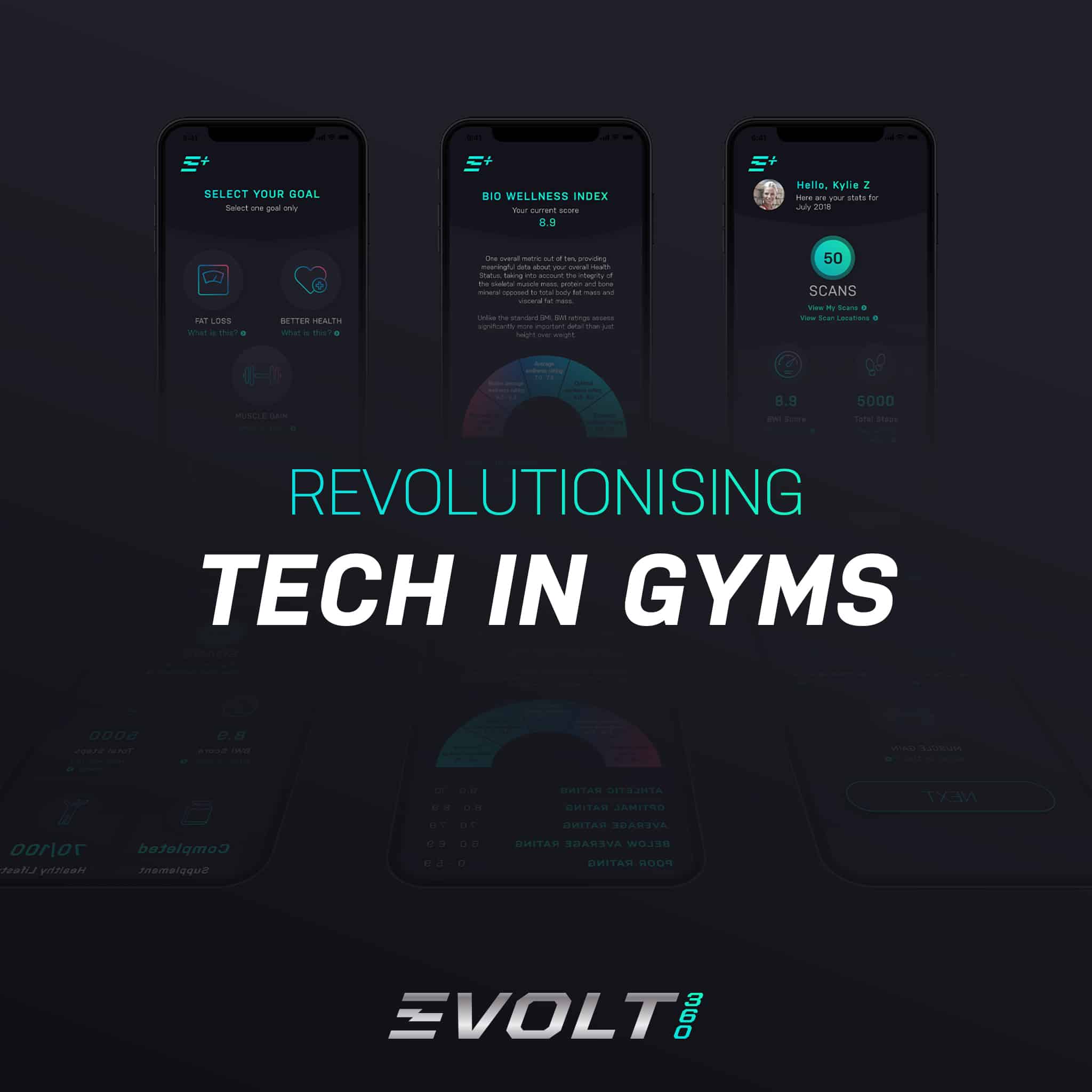 Body Fit Training, Australia's fastest growing and most advanced group training methodology, have partnered with Evolt as their preferred supplier of body scan analysis.
With the Evolt 360 giving the ability to provide personalised feedback on the progressive and results driven programs that Body Fit Training (BFT) offer, members will now be able to track their body weight, body fat percentage, skeletal muscle mass and visceral fat level to connect with their goals and bring back the emotional connection to their training.
Available at multiple locations across Australia, BFT offers 50 minute classes of progressive programs that combine cardio with strength and resistance training, that provide superior and most importantly, personalised results.
Each of the programs is progressed over four to six weeks, allowing participants to truly learn the skills and progress their fitness and conditioning incrementally. All programs are scalable, so no matter what level of fitness a participant is, they are able to step straight in and get to work at the level that suits them. Each week's programming is designed to give members a 'complete' fitness workout, by training every energy system, targeting each muscle fibre type and training every fascial plane. The programs are clear and do what they say, with simple names like Strength, Cardio HIIT, Power and Balanced.
Every program is personally designed by BFT founder Cameron Falloon who has had an extensive career as a strength and conditioning head coach for elite teams including AFL's Geelong Cats and Port Adelaide Power. Each BFT class is designed using the same principles he learned while training high-performance athletes, now made available for the general population.
Introducing BFT's partnership with Evolt, Falloon explains "a gym members lifespan is largely dependent upon touchpoints, and Evolt allows our trainers and managers the opportunity to increase member longevity by tracking and engaging in their core drivers – their progress and results."
Not only has Evolt provided BFT franchisees a tool to measure member's progress over their lifespan and throughout the eight and 12 week challenges, it also provides an alternate source of income, is a powerful marketing and lead generation tool, and compliments the personalized approach to training BFT is leading.
As BFT Franchisee Matt Thomas notes "owning an Evolt 360 is a no brainer for me.
"We are in the business of results and the Evolt 360 allows us to engage our members in goal setting, progress tracking and helping them achieve the results they want.
"My retention rate is higher because my members see how effective our programming is. And as a business, you rarely say no to an additional stream of income, especially when it only compliments the results we are trying to achieve."
Evolt is a technology-driven health and wellness company that is powering connected and digital health with an end-to-end solution that tracks detailed changes in the quality of the activity, body composition and nutrition as well as sophisticated data analytics for member body composition changes.
At the forefront of technology, Evolt uses an evidence-based approach to its development and practical use backed by its own Research and Development Team consisting of highly qualified professionals in the field of exercise science, body composition and nutrition.
To read the full article from Australian Leisure Mangement click HERE