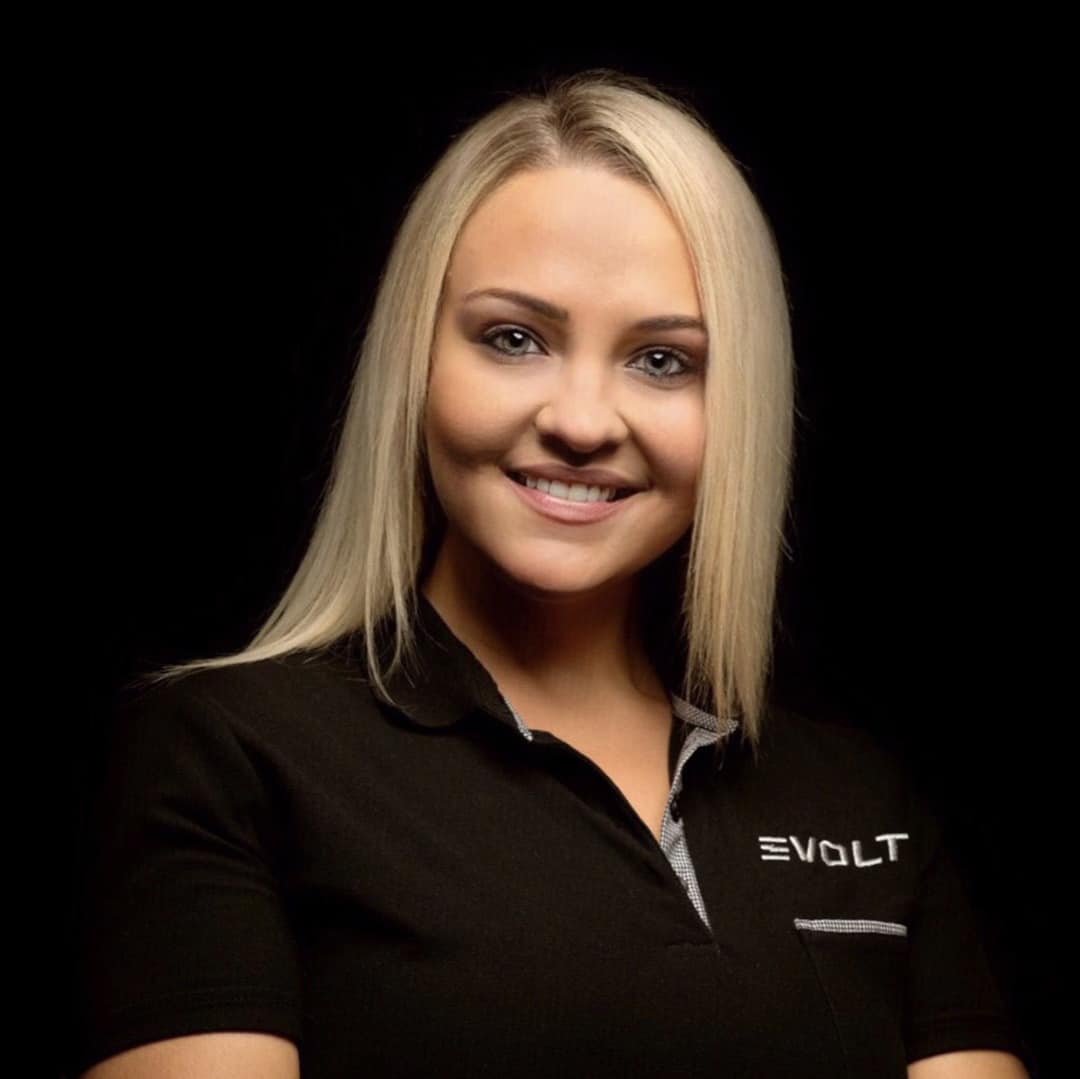 Kelly Weideman, the co-founder of Gold Coast based Evolt IOH, has been recognized for her innovative contributions to health and wellness, being named in Australia's Top 100 Young Entrepreneurs for 2020
The 2020 Australian Young Entrepreneur Awards, hosted by Business News Australia, recognize the nation's top business minds through outstanding leadership, and Ms. Kelly Weideman's company Evolt IOH was awarded winner of the Health and Medicine Award as well as later named as number 58 in Australia's Top 100 Young Entrepreneurs for 2020. Ms. Weideman along with co-founder Edward Zouroudis are proud of how far Evolt IOH has come since its inception in 2015.
Ms. Weideman said Evolt IOH is about wellness meeting technology, and that their Evolt 360 Body Composition Scanners across the globe had performed millions of scans on individuals, thus leading to further health awareness and decreases in diseases such as obesity and diabetes.
"Being a finalist in the 2020 Australian Young Entrepreneur Awards Health and Medicine category is an absolute validation that myself, Ed and the Evolt team are on the right track and making huge waves in the health and wellbeing technology space," she said.
"The many years of hard work and dedication from the team is mind-blowing; we're always striving to be the best in the market and miles away from any competition."
Being a strong contender for the awards is a game-changer for Ms. Weideman and the Evolt team, with the ability to now form an influential cohort that can access even more key stakeholders. Their Evolt 360 Body Composition Analyzer turns information into inspiration, providing 60-second scans on the human body with over 40 measurements, including skeletal muscle mass, visceral fat and protein percentage.
Ms. Weideman said, "In just a few short years, Evolt has become a global player, securing contracts across multiple vertical channels from health, fitness and retail organizations to government bodies and some of the world's largest gym chains.
"Although 2020 was a tough year for everyone with the likes of COVID-19, we pushed through as hard as we could, and are grateful for the hard work that was presented by everyone at Evolt IOH.
"I could not be happier having been recognized as one of Australia's Top 100 Young Entrepreneurs, and I truly believe Evolt's vision of being the most trusted company for people's wellness journeys is reaching fruition."
As a global business, Evolt is thrilled to be working alongside local businesses and strives to make a large impact on the community and the overall health of those in the Queensland and Gold Coast area.
The Evolt 360 Body Composition Scanners provide the latest in health technology, and scan locations are found at various locations including pharmacies, fitness centers, retail outlets, and supplement shops.
If you're looking at becoming a scan location to attract more people through your doors, or you're a corporate entity keen to provide body scans for your staff, reach out to Evolt's Product Specialist Oceane Branson on 0415 940 521 or email oceane@evolt360.com for more information.
For more information on how Evolt can help your business contact Oceane Branson, Evolt 360 Product Specialist, Qld/Gold Coast region 0415 940 521 oceane@evolt360.com