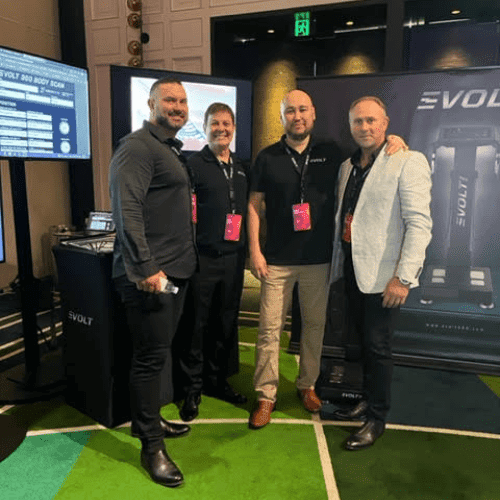 CORPORATE HEALTH AND WELLNESS, PERTH AUSTRALIA: Evolt was privileged to attend the Sodexo Leadership Conference last weekend in Perth, Australia. Sodexo, the world leader in Quality of Life services to the energy and resources sector, welcomed more than 200 of their management team to the event as well as partners.
The focus for the event was on showcasing their "Future Villages" concepts which are to be rolled out across their network. Evolt 360 Body Composition Analysers will be integrated into Sodexo's Corporate Health and Wellness programs, with an Evolt 360 scanner being placed into each one of their large mine site "Villages".
"We had incredible feedback from all of the Sodexo team who we spoke to and scanned at the event." Ed Zouroudis, Evolt CEO said "They were blown away by the amount of health data and reporting the Evolt 360 provides. Our revolutionary health-tech allows on-site management, at just a click of a button, to report the health metrics of location-based staff back to head office / management."
Studies show that investing in the health and wellbeing of your team through workplace wellness programs can improve employee performance, productivity, and engagement, as well as the company's bottom line.
The Evolt 360 body composition analyzer is a great fit for corporate health & wellness programs to track the health status of a workforce. When team's wellness and health are compromised, it can impact the firm's performance across the board. Just like investing in education, skills training, and salary growth for teams, invest should be made in employees' health and wellbeing.
Contact us for more information on incorporating an Evolt 360 into your corporate wellness program or click here to view how other corporates have an integrated an Evolt 360 into their programs.