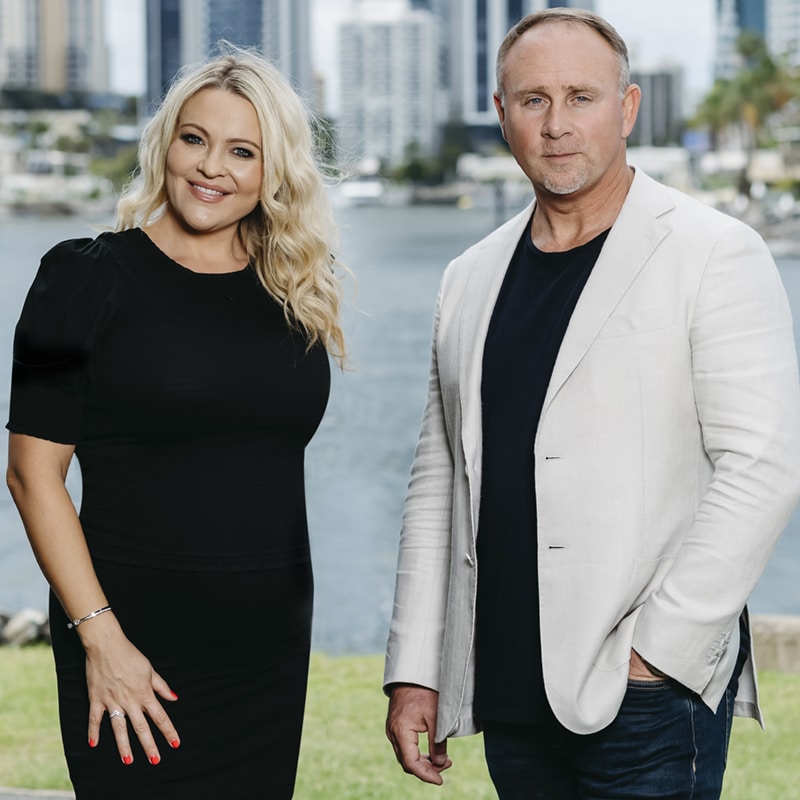 Sydney, Australia: Evolt 360, the Australian developer of a proprietary body composition scanning technology, has successfully completed a $12 million capital raise to meet its strong order pipeline.
The raise, led by Bell Potter Securities, was backed by leading investors Regal Funds Management, Washington H Soul Pattinson and family office Smarter Capital. The funds will be used to significantly increase manufacturing of the Evolt360 to meet strong growth in demand from existing enterprise contracts and new orders as a result of increasing awareness of the Evolt solution.
The Gold Coast-based business has commercialised an industry-leading body composition scanning technology. The Evolt360 is gaining broad acceptance from the world's leading gym and fitness brands and is currently installed in 35 countries around the world, demonstrating strong global scalability.
The Evolt360, an FDA / TGA / CE medically approved device, uses bioelectrical impedance analysis (BIA) to deliver users a reliable in-depth report capturing over 40 different body composition measurements. This simple-to-understand data allows a user to track detailed changes in their body composition and monitor the impact of their nutrition (or diet?), exercise and fitness levels towards the achievement of personal health and wellbeing goals. The Evolt360's measurements include breakdown of total weight, lean muscle mass, body fat including both subcutaneous and visceral fat, skeletal mass and fluids.
Evolt provides its clients with a cloud-based software solution "Evolt Insights" that enables detailed analytics of the membership base results and progress and facilitates challenge-based programs that use before and after scanning to show progress made over the period. Evolt Insights is also a powerful membership engagement tool to support and motivate their customer base. Additionally, each Evolt user is required to download the Evolt Active App which stores the user's individual scan results and allows them to track their progress and body composition measurements. The app also supports direct engagement for both education, diet and macronutrient profiling to better understand and track health & wellness goals.
The business has seen tremendous growth since the reopening of the fitness industry post the shutdowns experienced due to Covid19. For FY2023, the business had 125% growth in revenue and was profitable, installed the Evolt360 in 1300 new sites which was 160% growth on the prior year, performed >850,000 individual scans and now has over one million registered users, across 35 countries. Future growth is underpinned by a roll-out to significant global enterprise customers including the world's largest gym chain Anytime Fitness, chemist and vitamin store chains and with health insurers like HCF who implement the Evolt 360 with its corporate health customers throughout Australia. The company also has sold their solution direct to corporate customers in global mining companies, leading international medical universities and allied health professionals to support their internal wellness programs
CEO Ed Zouroudis said the global addressable market for the Evolt solution was enormous.
"From gyms to health insurers, retail outlets such as chemists, vitamin and supplement stores and more recently to medical general practices, medical specialists who focus on obesity, diabetes and age-related degenerative conditions, we provide valuable data and analysis across multiple verticals," he said.
"The gym industry alone was worth $97 billion in 2021 across an estimated 250,000 sites, and we solve the biggest problems gyms have at the moment, which is lowering the churn of memberships, increasing engagement and identifying the most valuable metric in their business, the health status of their members. This health status can accurately quantify the impact of a particular program to help members achieve their desired goals. Our tech also provides nutritional and supplement programs that can add a significant revenue
stream to our partners."
Evolt 360 was founded in 2015 by Ed Zouroudis, a health and fitness industry expert and sports promoter, and wellness guru Kelly Weideman. Former Virgin Group and Wesfarmers executive David Baxby leads its advisory board. Zouroudis said seeing such good support for the recent capital raise was particularly pleasing and provided strong validation for the company's market opportunity and strategy.
"It's fantastic that we've been backed by a number of Australia's best-known institutional investors – it's a huge testament to the scale of the opportunity we address and we are very grateful for their support," he said.
"It is unbelievable to me that some gyms still only offer a set of scales…when the Evolt solution offers their members so much more valuable information. We have assembled an incredible team that shares our passion to support people in achieving their health and fitness goals. Every day I get a kick out of seeing our gym partners share the results achieved by their members on our Instagram. The transformations are just amazing and that motivates us to keep on delivering enhancements to our technology to support their goals."
Click here to learn more about the Evolt 360 body composition scanner or request an information pack below.
See also AusLeisure – Evolt 360 Completes 12 million Capital Raise to Meet Strong Order Pipeline
Australian Financial Review: Body scanning biz Evolt 360 picks up Regal, Soul Patts
Business News Australia: Health-tech trailblazer EVOLT scores financial jolt with $12m raise
Stockhead: Leading health tech Evolt 360 gets $12m cash injection, brings Regal, Soul Patts to the register
The Australian: Qld entrepreneurs get $12m boost for health tech firm Evolt 360
Busy Continent: Australian scanning tech firm Evolt 360 completes $12m capital raise