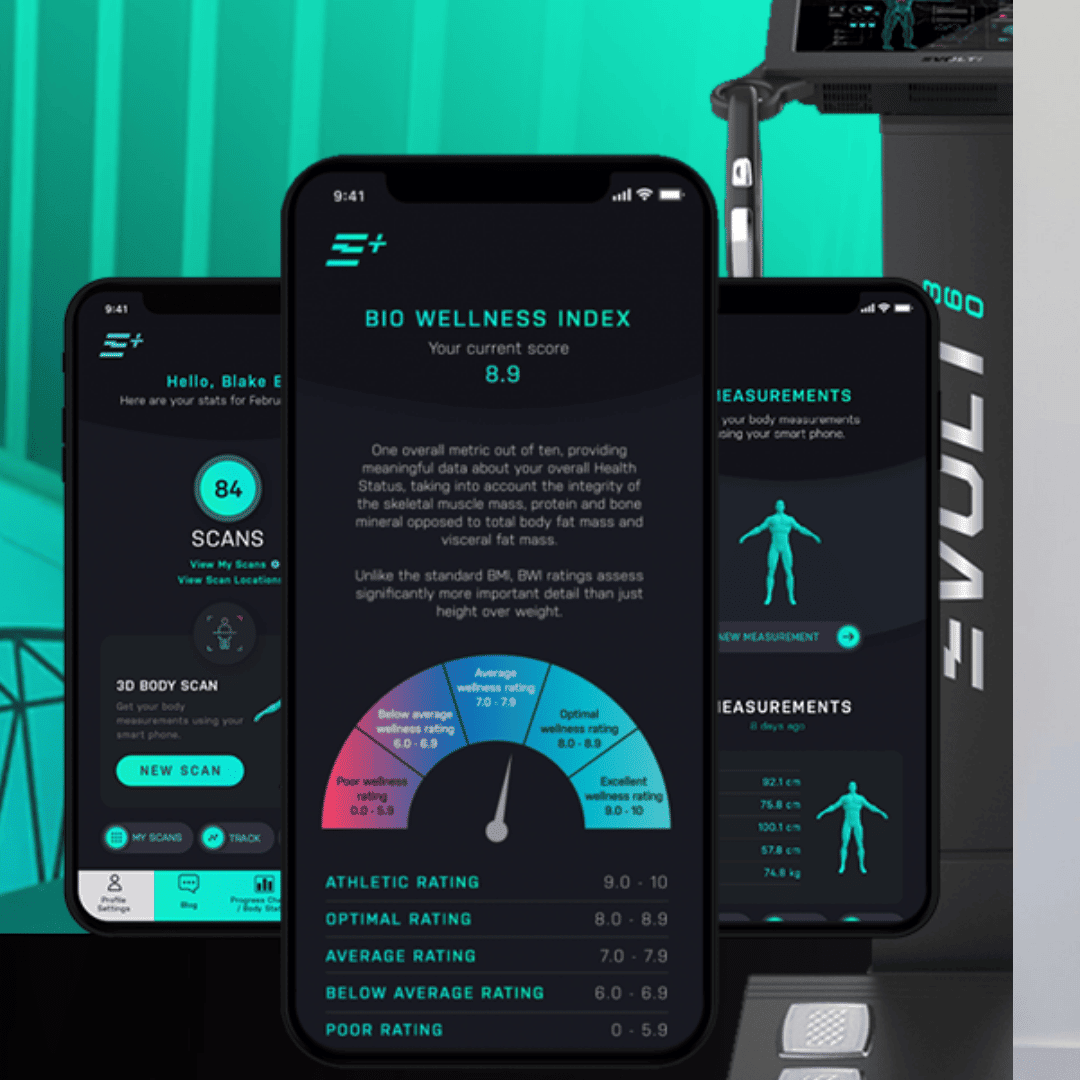 If It Can Be Measured It Can Be Managed: Factory PT Uses Hi-Tech to Set a Baseline Measurement for Clients
Located in Botany, NSW just minutes from the Sydney CBD, The Factory PT offers an incredibly large state-of-the-art strength training area, world-class cardio training equipment and an elite team of personal trainers for everyone at all levels of fitness – from beginner to the most elite.
Established in 2020, the club was created with trainers from varying gyms and studios in and around Sydney, and now offers 1:1 personal training, group class training and gym access.
What sets the club apart from the rest? The Factory PT drives forward its extra coaching aspect, which sees great results, as well as its culture of developing a strong rapport between members and staff.
Getting On the Band Wagon
Well before The Factory PT got its hands on the more modern Evolt 360 body composition scanner, team members would only use the scale, tape measurements and photos to track clientele progress. Given today's advancements in technology, it's now well-known that regular bathroom scales, a tape measure and calipers don't tell the whole story, and the team at The Factory PT soon realized how much faster an Evolt 360 scan was to set baseline measurements for their clients.
The Factory PT's director Dimitri Hatziandreou explains once the club got its hands on an Evolt 360, there was far more depth added for better goal setting.
"I also liked how Evolt is Australian, and wanted to jump on it early," he says.
"I had used the machine prior to prep for bodybuilding contests and get in great shape, and now we use the Evolt 360 for every single client in an evaluation session where we can use it to set baseline measurements for them as well as set short term and long term goals".
"Not only that, but the macronutrient recommendations from an Evolt 360 scan assist with our nutrition coaching sessions. It's great to show clients how effective our programs, combined with the right nutrition, can be".
"We've also found that scans with the Evolt 360 keep our members engaged. The scale changing is not the best long-term indicator of success – sometimes gaining weight can be scary for people who are used to always losing weight with past trainers. An Evolt 360 scan shows so much more than just weight".
The Financial Gains
The Factory PT knows that not only does the club reap gains by providing the best possible equipment and environment for its members, but it's also seeing an increase in revenue by offering Evolt 360 scans, says Dimitri.
"It's added value to our evaluations, even in consultations with potential members showing people what they need to work on," he says.
"It's helped the team members set their own fitness goals and be good role models for their clients."
The Evolt 360 has left a lasting impression on members and staff, including personal trainer Anthony Madunic.
"If it can be measured, it can be managed, and Evolt measures everything," he's quoted as saying.
For More Information
For information on joining The Factory PT and getting an Evolt 360 body scan done, check out the club's handles @thefactorypt on Facebook and Instagram. You can also email them at info@thefactorypt.com.au or check out their website at thefactorypt.com.au
To learn more about your body and for personalized macronutrient and supplement recommendations  Download the Evolt Active app and search for your nearest Evolt 360 Body Composition Scan location.
For more information about purchasing an Evolt 360 for your business visit www.evolt.s.thrivex.io/contact or request an information pack below.