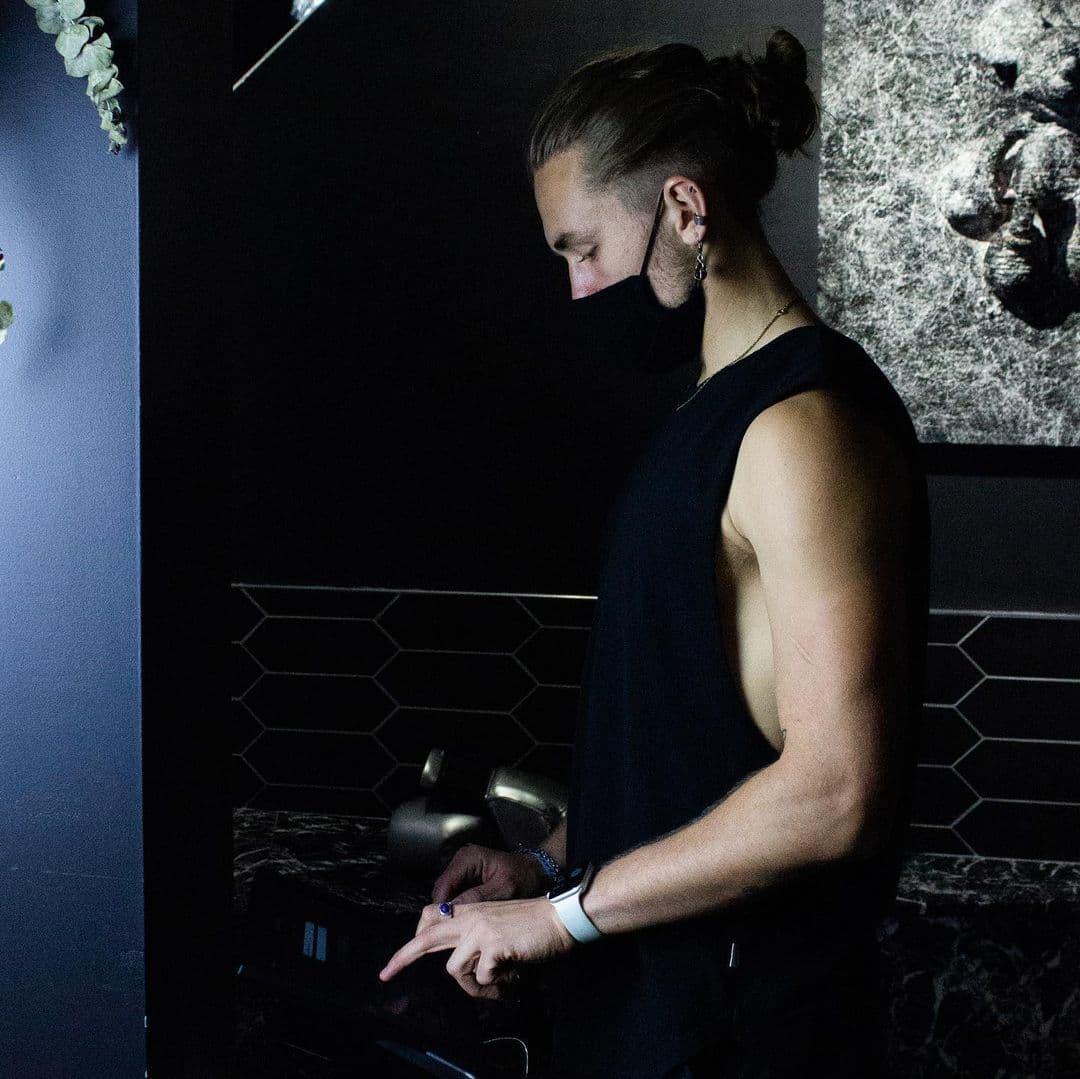 GHOST Exclusive Fitness Lounge Gains an Evolt
Exciting new partnership forged between innovative body wellness company Evolt and luxury fitness lounge GHOST
Evolt is thrilled to announce that luxury fitness lounge GHOST has come on board to provide high-level body scanning technology to its members-only facility in Brooklyn, NY.
The relationship presents exciting opportunities for the two health and fitness giants, which will see tech-forward GHOST clientele utilise scientifically validated scanning in a non-invasive way thanks to the Evolt 360 Body Scanner.
As the world's first fitness lounge, GHOST will now have the ability to give its members a specialised and exclusive Bio-Wellness Index score – a calculation based on the integrity of lean body mass versus total fat mass now that it has gained access to its very own Evolt 360. After stepping on the machine for 60 seconds, members will receive a full report of their body composition and get access to more than 40 different measuring parameters including Bone Mineral Content, Protein, Body Fat Percentage, Total Energy Expenditure plus much more.
GHOST founder Aqib Mamoon says having the Evolt 360 at his specially designed gym will provide a revolutionary platform for members who will be able to take advantage of one of the most advanced scanning tools.
"When curating training programs for our clientele, we first look to procure as much data as possible, drawing initial insight into their current state of health," he says.
"The Evolt 360 Body Scanner is one of the most powerful tools that we use and helps to establish a number of benchmarks for progress."
With technology playing an increasingly critical role in almost every aspect of health and fitness, companies like GHOST have realised the need to accelerate access to body scanners to ensure they remain not only on the competitive vanguard, but to feed the drive by clientele who want to know more about their bodies in a bid to reach their fitness goals.
The Evolt 360 Body Scanner is non-intrusive, non-invasive and provides results in less than 60 seconds that can be printed in an easy-to-interpret report or sent directly to the Evolt Active App once downloaded. GHOST members who get an Evolt 360 scan will have the advantage on their health by receiving a powerful resource on their body composition. They will be able to see where they are at the beginning of their fitness journey, and how their bodies change in the process.
Quantifying measurements through an Evolt 360 assists with training, activity scheduling and dietary requirements. GHOST clientele will be able to check their skeletal muscle mass and total body water, as well as provide a macronutrient profile and more.
Visit evolt360.com/contact for more information or get in touch about how the Evolt 360 Body Scanner can benefit your gym or health and fitness centre.
About Evolt
Evolt is a technology-driven health and wellness company that is powering connected and digital health. Evolt has developed an end-to-end solution that tracks detailed changes in the quality of activity, body composition, nutrition and overall health that can be shared in gamified social environments. Evolt is empowering and educating consumers of all ages to improve the quality of their lives by making positive behavioural lifestyle choices to achieve their goals.