UFC Fighter Henry Cejudo's 12-week transformation
The Team from Neuro Force One has been working hard training UFC fighter Henry Cejudo for the upcoming UFC #249 Fight.
The UFC fighter had amazing 12-week scan results on the Evolt 360 Body Composition Scanner.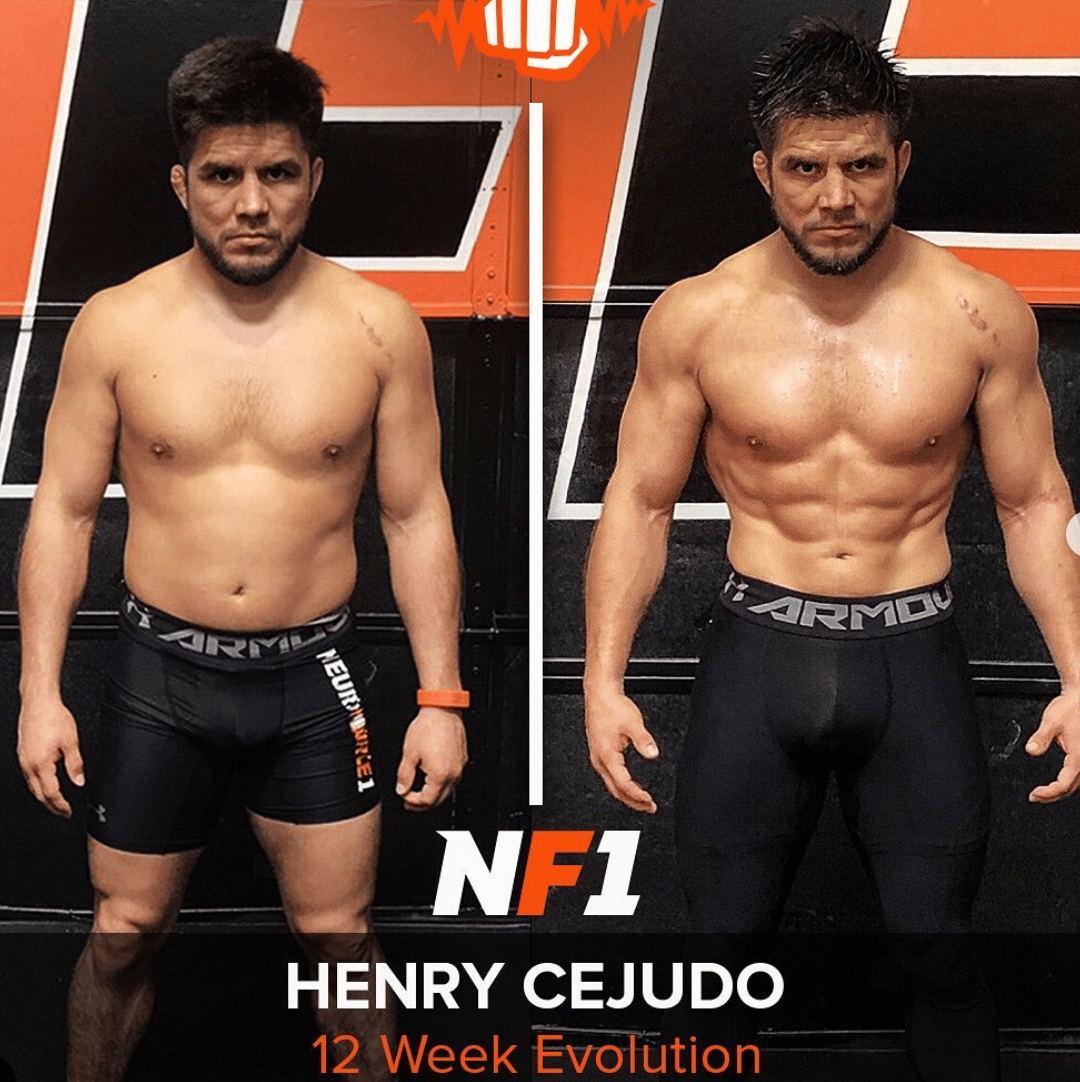 ℍ𝔼ℕℝ𝕐 ℂ𝔼𝕁𝕌𝔻𝕆 𝟙𝟚 𝕎𝔼𝔼𝕂 𝔼𝕍𝕆𝕃𝕌𝕋𝕀𝕆ℕ
.
@henry_cejudo 𝗵𝗮𝘀 𝗯𝗲𝗲𝗻 𝗼𝗻 𝗮 𝟭𝟮 𝘄𝗲𝗲𝗸 𝗿𝗼𝗹𝗹𝗲𝗿 𝗰𝗼𝗮𝘀𝘁𝗲𝗿 𝗿𝗶𝗱𝗲 𝗼𝗳 𝗮 𝘁𝗿𝗮𝗶𝗻𝗶𝗻𝗴 𝗰𝗮𝗺𝗽, 𝗳𝗿𝗼𝗺 𝗳𝗶𝗴𝗵𝘁 𝗰𝗮𝗻𝗰𝗲𝗹𝗹𝗮𝘁𝗶𝗼𝗻𝘀 𝘁𝗼 𝗼𝗽𝗽𝗼𝗻𝗲𝗻𝘁 𝗰𝗵𝗮𝗻𝗴𝗲𝘀, 𝗾𝘂𝗮𝗿𝗮𝗻𝘁𝗶𝗻𝗲𝘀 𝘁𝗼 𝗹𝗼𝗰𝗸𝗱𝗼𝘄𝗻𝘀…𝗯𝘂𝘁 𝗵𝗲 𝗸𝗲𝗽𝘁 𝗹𝗮𝘀𝗲𝗿 𝗹𝗶𝗸𝗲 𝗳𝗼𝗰𝘂𝘀 𝗮𝗻𝗱 𝗻𝗲𝘃𝗲𝗿 𝘁𝗼𝗼𝗸 𝗮 𝗱𝗮𝘆 𝗼𝗳𝗳.
𝗧𝗵𝗶𝘀 𝗶𝘀 𝘁𝗵𝗲 𝗳𝗶𝗻𝗮𝗹 𝗽𝗿𝗼𝗱𝘂𝗰𝘁, 𝘁𝗵𝗲 𝗺𝗼𝘀𝘁 𝘄𝗲𝗹𝗹 𝗰𝗼𝗻𝗱𝗶𝘁𝗶𝗼𝗻𝗲𝗱 𝗛𝗲𝗻𝗿𝘆 𝗖𝗲𝗷𝘂𝗱𝗼 𝘁𝗼 𝗱𝗮𝘁𝗲.
.
𝗧𝘂𝗻𝗲 𝗶𝗻 𝗻𝗲𝘅𝘁 𝗦𝗮𝘁𝘂𝗿𝗱𝗮𝘆, 𝗠𝗮𝘆 𝟵𝘁𝗵 𝗳𝗼𝗿 #𝗨𝗙𝗖 𝟮𝟰𝟵
𝗩𝘆𝗦𝘁𝗮𝗿 𝗩𝗲𝘁𝗲𝗿𝗮𝗻𝘀 𝗠𝗲𝗺𝗼𝗿𝗶𝗮𝗹 𝗔𝗿𝗲𝗻𝗮, 𝗝𝗮𝗰𝗸𝘀𝗼𝗻𝘃𝗶𝗹𝗹𝗲, 𝗙𝗟 𝗮𝗻𝗱 𝘄𝗮𝘁𝗰𝗵 𝗵𝗶𝗺 𝗽𝘂𝘁 𝗮𝗹𝗹 𝗼𝗳 𝗵𝗶𝘀 𝗵𝗮𝗿𝗱 𝘄𝗼𝗿𝗸 𝗼𝗻 𝗱𝗶𝘀𝗽𝗹𝗮𝘆 𝗳𝗼𝗿 𝘁𝗵𝗲 𝘄𝗼𝗿𝗹𝗱 𝘁𝗼 𝘀𝗲𝗲…𝘆𝗼𝘂 𝘄𝗼𝗻'𝘁 𝘄𝗮𝗻𝘁 𝘁𝗼 𝗺𝗶𝘀𝘀 𝘁𝗵𝗶𝘀 𝗼𝗻𝗲!
Content from Neuro Force One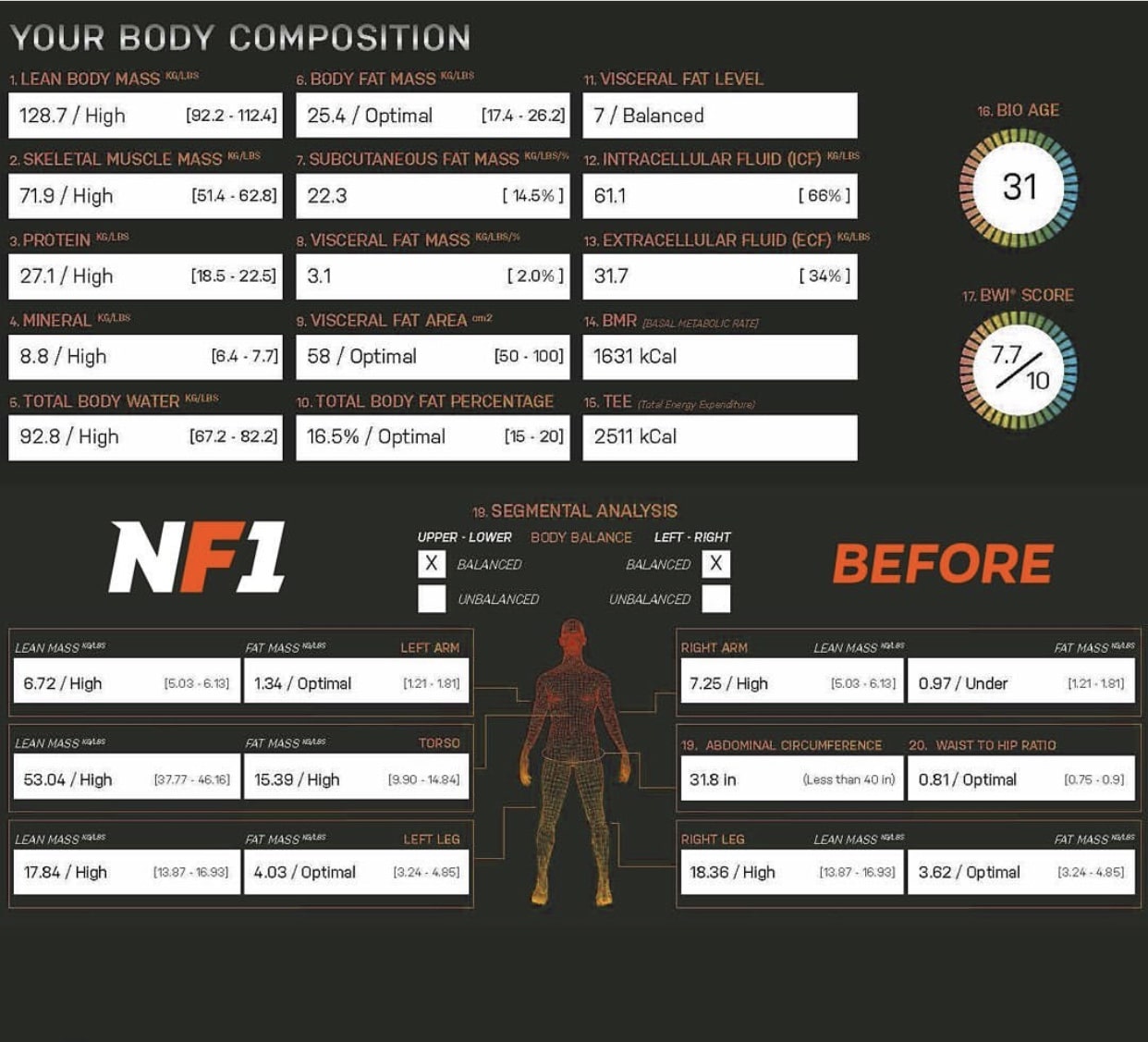 Check out these 12-week transformation results below from the Evolt 360-
Weight increased from 127.7 lbs to 132.5 lbs
Skeletal Muscle Mass increased from 71.9 lbs to 74.3 lbs
Body Fat Mass went from 25.4 lbs to 18.1 lbs
Body Fat decreased  from 16.5% down to 12%
Visceral Fat Level decreased from level 7 to level 4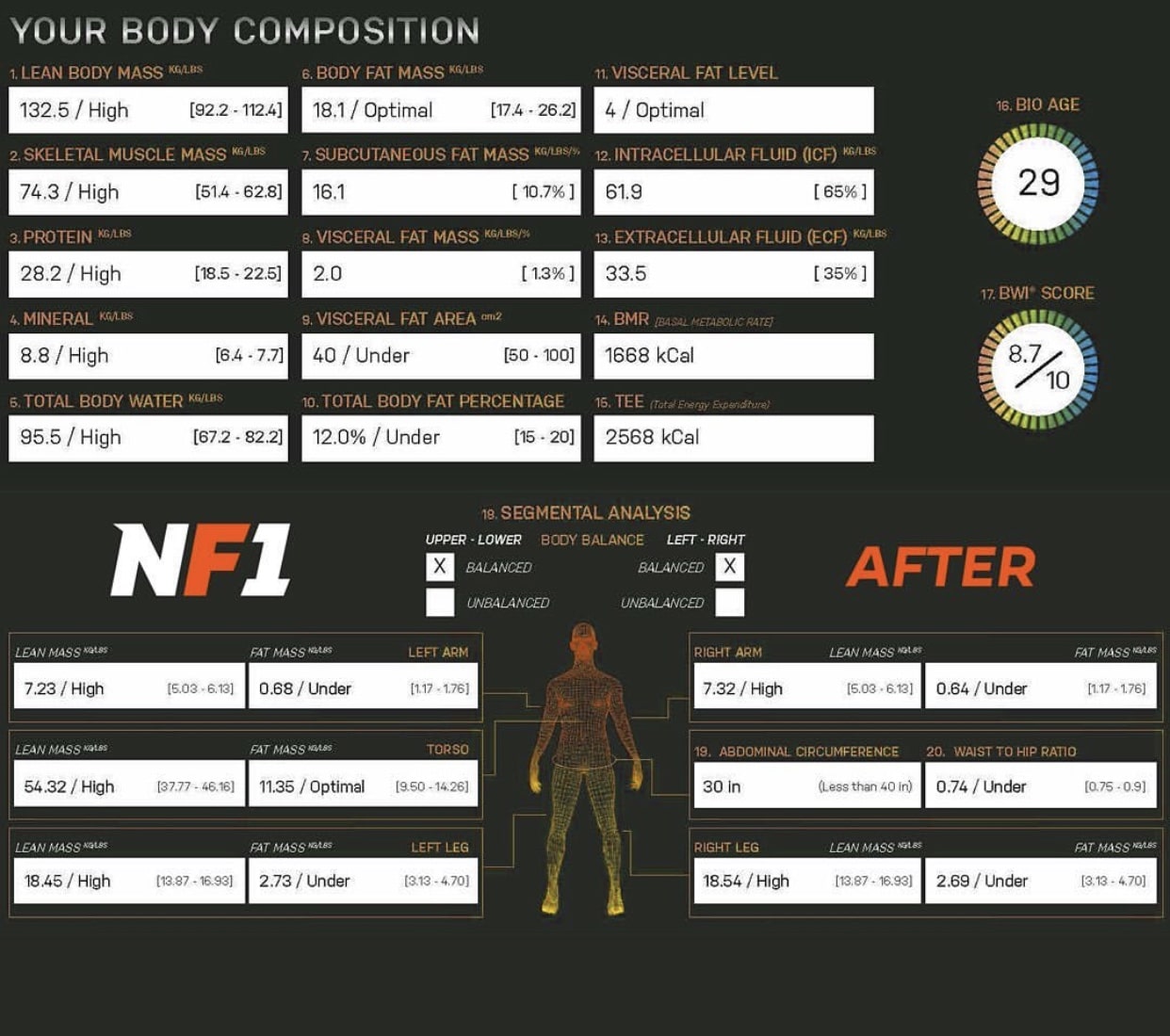 NeuroForce1 (NF1) is a progressive tele-fitness platform solution that combines an integrative 'mind and body' training approach & clinical-grade assessments to provide an individualized, data-driven and objective method for achieving functional outcomes in the safest & most efficient manner possible.
NF1 emphasizes the importance of assessing & reprogramming the nervous systems in conjunction with the physical body to truly achieve optimal human athletic performance, overall health & longevity. All programs are developed by trained Exercise Physiologists and medical professionals based on the latest medical research in the fields of health/wellness, strength & conditioning, nervous system function & periodization.
Henry Carlos Cejudo is an American mixed martial artist and former freestyle wrestler. He is currently signed to the Ultimate Fighting Championship and is the former UFC flyweight champion and current UFC bantamweight champion. He is the fourth person to hold titles in two different weight classes simultaneously