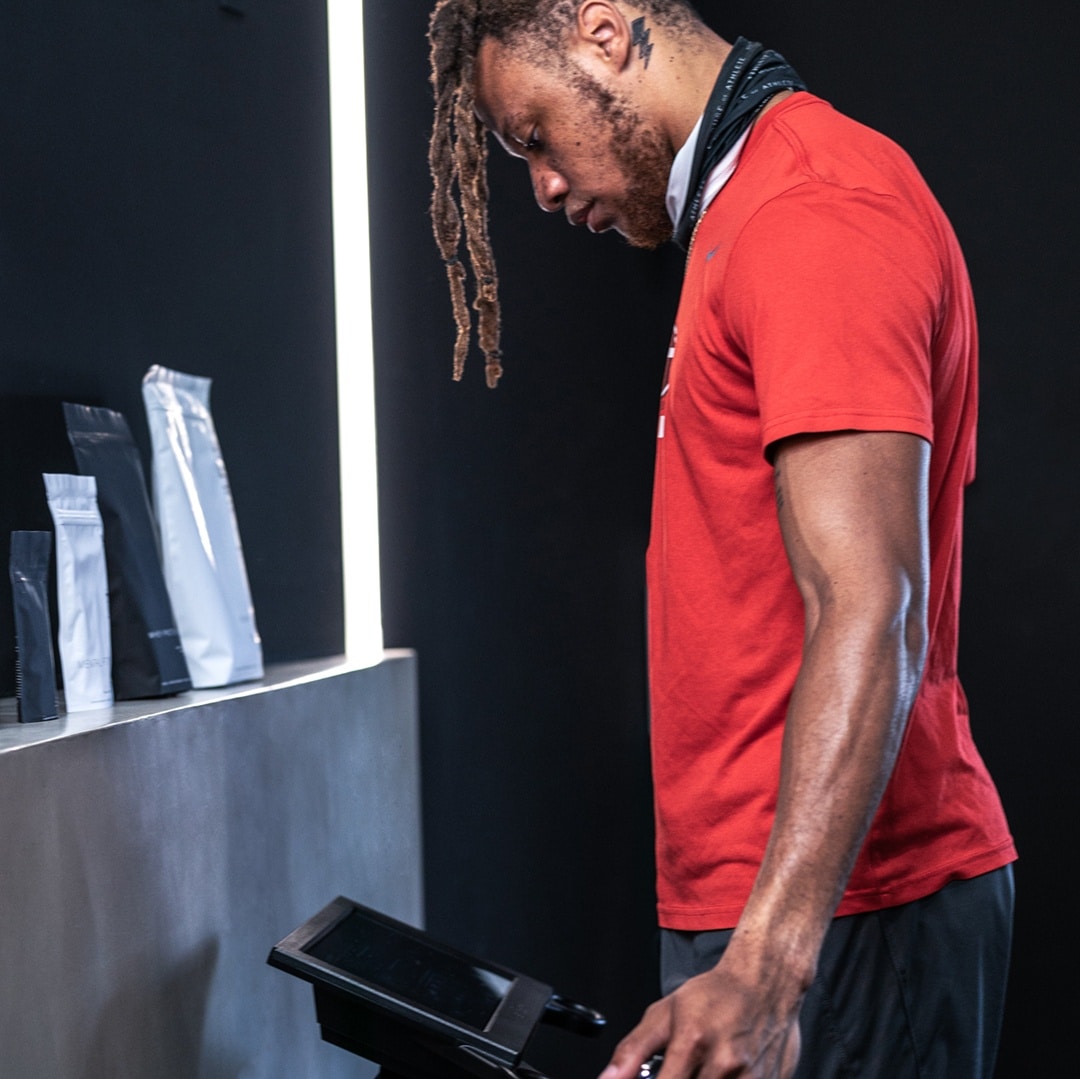 The newest and most exciting in health and wellness partnerships has just been announced, with Evolt and House of Athlete coming together to bring the best of body scanning technology to the HOA tribe.
Founded in 2014 by 13-year NFL veteran receiver Brandon Marshall, House of Athlete in Weston, Florida recently acquired itself an Evolt 360 Body Composition Analyser to incorporate high performance training with high performance technology that shows hard earned results.
As an advanced, fully integrated training facility staffed by industry-leading coaches and experts, House of Athlete introduced the Evolt 360 because of its ability to identify age and gender specific data and recommendations – that, and it goes beyond the number on the scales.
Utilised to guide HOA athletes' experiences and monitor their training progress, the Evolt 360 is now being used as an innovative tool to identify goals in relation to desired body composition changes. When an HOA member steps on the body scanner for the first time, they become empowered with the knowledge of their internal workings – muscle mass, protein, total body water, skeletal muscle mass and BWI (Bio Wellness Index) instead of BMI (Body Mass Index), macronutrient intake plus over 40 other measurements.
And from there, with this baseline analysis, HOA athletes such as Jacksonville Jaguars Running Back, Travis Etienne and their coaches can make adjustments to training programs, nutrition and supplementation in correlation to individual metrics.
HOA Exercise Scientist Chris Horn said having the Evolt 360 at their facility meant members could do more than just target weight loss or weight gain.
"The Evolt 360 is a great tool that enables coaches to create custom programs tailored to individuals' specific needs," he said.
"It really helps me help others, identifying body composition trends and making minor adjustments to regimens."
With highly advanced and holistic approaches to health, wellness and fitness, HOA provides a state-of-the-art facility that includes a progressive training floor with sprint track, recovery wet room, altitude fitness room and a Fuel Lounge.
The Evolt 360 ties in perfectly with the philosophies of HOA, which believes that a healthy lifestyle thrives when intention meets action. Body scanning with the Evolt 360 is more than just hopping on a set of bathroom to see how weight is tracking; it's about progress that goes beyond the norm thanks to the use of biometric screening technology in a scan that takes just 60 seconds.
When HOA athletes like NFL Green Bay Packers Cornerback, Eric Stokes Jr see the quantifiable data for the inner workings of their body, they immediately feel invested in the progression of their training and nutrition. They want to see positive changes in the data on their next Evolt 360 body scan, and be confident in the knowledge that their training programs are working.
It's scientifically-backed and verified information at the fingertips of HOA members and coaches, providing each individual with the ability to learn what variables effect their body composition.
At HOA, everyone is now at the advantage with full access to an Evolt 360.
To get in touch with House of Athlete for a membership or a body scan on the Evolt 360, visit them on Instagram with their handle @TheHouseofAthlete, visit their website at www.houseofathlete.com or call 954 656 4047.
The Evolt Active App is an award-winning app that has helped millions of users track their body composition and achieve results. Want to know more about your body? Download the Evolt Active to find an Evolt 360 scan location near you.
For more information about purchasing an Evolt 360 for your business visit www.evolt360.com/contact or request an information pack below.