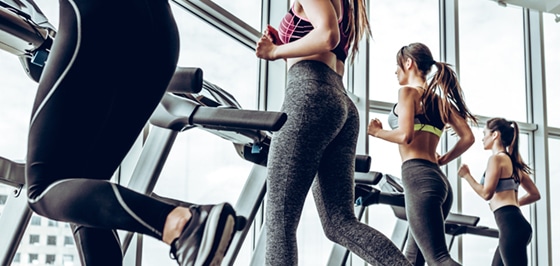 It's the million dollar question how can you get members back through your gym doors. Gyms and fitness centres across the globe have been impacted since last year by COVID-19, however in some parts of the world such as Australia and the USA there has been opportunity to re-open, or soon to re-open, thanks to restrictions being lifted. 
Those restrictions though come with rules, which include having a limited number of people allowed indoors at any given time. At Evolt, we understand that re-opening your gym to even minimal amounts can be financially strenuous, but now is the time to maintain a strong community of members and be proactive about keeping your business going.  
Now is also the best time to get members re-connecting with you and motivating them to get back into their workout routines. You've spaced out your equipment and safe cleaning practices are at the ready, but how can you re-ignite that spark to get members and non-members alike to come back through your doors?  
There are a range of appealing ways to get people back and generate additional income from each of your members, and here are four ideas on how to do that.
Bootcamps
Sometimes members need that little extra push, and if you offer an exclusive bootcamp you'll help keep your clients motivated and inspired. Members will not only get a total-body workout, but you'll benefit from extra income. Upfront costs for you are minimal because you already have the equipment necessary for exercises, and most activities require bodyweight anyway. 
8-Week Challenges
An 8-Week Challenge program is a great way to generate bonus funds, with the aim of members paying a set fee, prior to starting, to participate and be in the running for a prize at the end. These prizes can either be a percentage of the total you receive from, for example 10 entrants, or you can opt to approach local businesses to sponsor a prize pack. This also is of a minimal cost to you as those participating work out on their own with some guidance from yourself or a personal trainer. 
Evolt Body Scanning
The revolutionary high-tech Evolt 360 Body Scanner is a motivational tool like no other, and will help you bring in extra money while times are tough.
For members, accountability is a large part of sticking to a fitness regime, and allowing them to directly utilize an Evolt 360 Body Scanner in your gym may be the answer you're looking for. Having access to technology that can provide data about their bodies through more than 40 measurements in just 60 seconds will keep them inspired to stick to workout routines and healthy lifestyle choices, while at the same time bringing in additional cashflow to your gym with every member's usage. 
It's an opportunity for your center to not only promote the technology directly to your members so they can keep track of their health, but to non-members who may not be aware of such body scanning science available to them at their local health and fitness center. 
Corporate Body Scanning
Not only can you entice current members to get onto your Evolt 360 Body Scanner, there are also ample opportunities to promote the technology to businesses. Health and wellness in the workplace is of high importance right now, and many companies are implementing wellness programs for their employees. This is a chance to reach out to businesses and partner up by offering the use of your Evolt 360 Body Scanner to their staff. Not only will you be generating extra income this way, but it may very well turn into leads whereby employees join your gym.  
Adding an Evolt 360 Body Scanner to your gym or fitness centre is extremely cost effective and as an owner, potentially you'll be seeing a return on investment rather quickly through charging anywhere between $20-$50 per scan. Not only will your members be increasing their average spend in your gym, they will be seeing it as a way to support their favourite local business during these difficult times. What's more is that at the same time they will be getting detailed, reliable reports on their body composition to help keep them moving forward on their health and fitness journeys – it's a win-win for everyone!
But that's not even the end of it! Members as well as non-members will delight at how quick and easy the Evolt 360 Body Scanner is to use, and will be amazed at the highly detailed reports of their measurements. Each individual will be able to download the Evolt Active App, whilst you get full access to an Owner's Portal and the Evolt 360 Specialist Course specifically designed on how to operate the body scanner to its full potential as well as access to an online Owner's Portal with marketing support.
There has never been a better time to invest in an Evolt 360 Body Scanner where you can help bring members back, encourage new members to join, and keep your gym operating. 
About Evolt
Evolt is a technology-driven health and wellness company that is powering connected and digital health. Evolt has developed an end-to-end solution that tracks detailed changes in the quality of activity, body composition, nutrition and overall health that can be shared in gamified social environments. Evolt is empowering and educating consumers of all ages to improve the quality of their lives by making positive behavioural lifestyle choices to achieve their goals.
Contact us for more information.
Looking for your closest Evolt 360 Body Scanner? Download the Evolt Active App to find one that's near you.