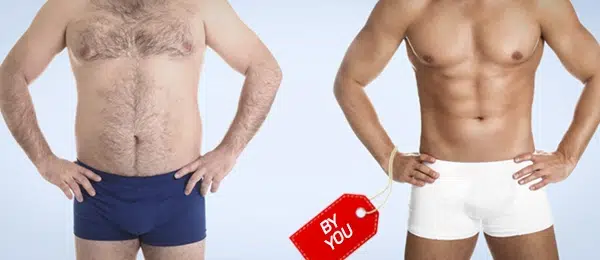 The Health and Wellness Industries have been turned upside down in recent times but a recent report published by McKinsey & Company showed that 40 percent of the general population surveyed, now consider wellness a top priority in daily life, putting a positive spin on the future of the industry. This is good news for gyms, personal trainers, pharmacies, supplement stores – in fact anyone in the entire Wellness vertical – as people look for improved and more personalized solutions to better health, fitness, nutrition, appearance, sleep and mindfulness.
This shift away from pure fitness-driven-needs, to a more holistic approach, opens up the opportunity for businesses to expand their services- acting as an enhancement to, not a replacement for the more traditional strength-training approach.
So how can you adapt your services to encompass these new attitudes whilst still helping your customers achieve their goals?
#1 Adapt your messaging: One thing people have become more acutely aware of as a result of the imposed lockdowns, has been the value of physical activity on mental wellbeing. It's a well documented fact that regular exercise can boost your mood, improve sleep and help deal with depression, anxiety and stress levels so, providing this link in your messaging will help you adapt to your customers changing needs.
#2 Find out your clients motivation to want to improve their health: Is it to lose fat, gain muscle or to get healthier? The obvious way to gain this information is to have them take a pre-challenge body scan. From there you can leverage the power of your data and segment your customers into groups, developing a holistic plan to achieve their individual goals. This plan should encompass not only their fitness regime but based on their personal goals, assist in developing a nutritional plan using the macronutrient and supplement recommendations from their scan results. Of course, this approach doesn't have to be limited to challenge participants. Personalize the experience from day one by incorporating a scan as part of your onboarding.
#3 Give your clients bitesize milestones as well as an overall deadline to achieve their Health & Wellbeing Goals: Consider running Mind & Body transformations beyond the typical 5-8 week challenge length. Extending to a 3 month timeframe will allow your members to form sustainable habits – after all it takes on average 66 days for a new behavior to become automatic. Keep your members on track and motivated by getting them to scan every month. Take time to sit down and analyze their results. If they are achieving their goals celebrate their wins, but if they are falling behind, develop an action plan to put them back on the right track. By extending the challenge length, not only can you achieve sustainable results for your members but it will offer you an opportunity to generate ancillary revenue from additional scans and other incremental sales.
#4 Educate your clients about their Body, Mind, Nutrition, and Exercise: Providing your customers with the knowledge and understanding on how their bodies work and the intrinsic benefits of physical exercise on their mental wellbeing is critical to success. Knowing the why's and how's and what they need to do to achieve their health and wellness goals will ultimately increase their likelihood of success.
#5 Provide evidence based results: Body & Health Transformations seldom produce instantaneous results which can lead to challenge fatigue and lack of drive. Body scans can produce the evidence required to keep members engaged and committed to their programs. This powerful intel can also be used to provide proof on the success of challenges for certain body types, genders, goals and ages. What better way to promote future challenges!
It's a great feeling to be a part of changing people's lives for the better. Every day our feeds are flooded with health and body health transformation stories which are often the direct result of the hard work of people behind the scenes – just like you.
For more information about purchasing an Evolt 360 for your business visit www.evolt360.com/contact or request an information pack below.