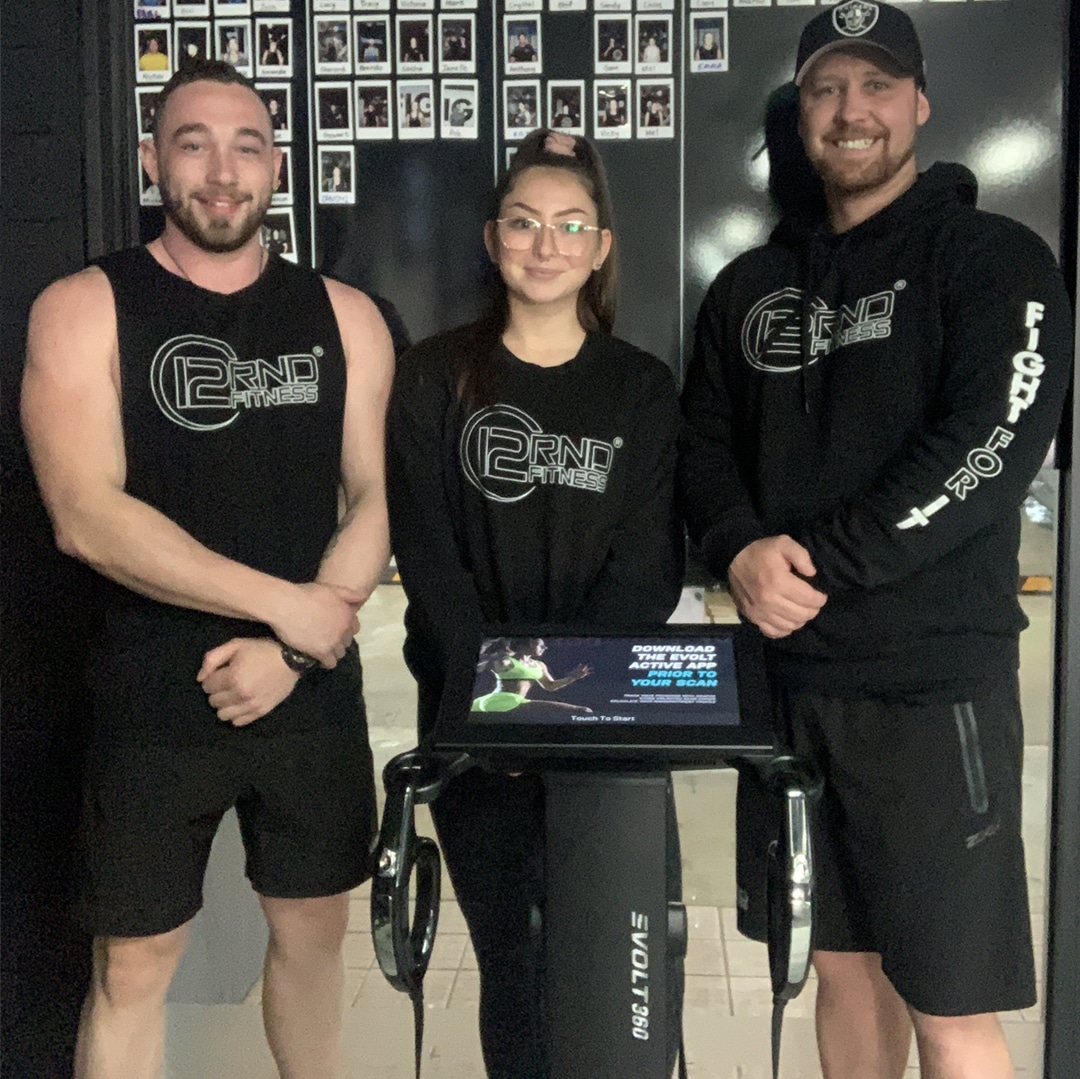 12RND Fitness and Body Scan Brisbane Thrilled with Evolt 360 Accuracy.
Cutting Edge Tech
Walk into 12rnd Fitness in Greenslopes, Queensland and you'll be greeted with dedicated coaches and a workout full of fast and fun exercises that replicate a 12-round championship boxing bout.
Finish your training, and then see how you've progressed with all your body measurements thanks to cutting edge technology now housed at the Greenslopes fitness facility.
Forget the bathroom scales and a set of calipers – AJ Cleaver, CEO and Founder of Body Scan Brisbane, operates his body scanning service out of 12 Round Greenslopes, and features the Evolt 360 to allow the gym's members as well as the general public to visualise their muscle gain, increases and decreases in visceral and subcutaneous fat masses, total body fat percentage, skeletal muscle mass, plus much more!
It's a total game changer, and is seen as an effective way to not only motivate existing clientele towards their physical goals, but an efficient method to attract and retain clients.
Choosing The Science
Just like thousands of other professionals, AJ originally used skinfold calipers as well as before and after photos to measure clients' progress during their fitness journeys.
Unfortunately, perfect technique is key when it comes to completing an accurate skinfold test – locating each site on the body is only the first challenge to getting the right figures, with other problems including the fact that caliper equations make assumptions about body fat distribution.
Fortunately advances in technology have made finding body measurements much easier, and AJ made the decision that he needed a better, more definite method of tracking the progress of his clients.
So he chose the Evolt 360 over other body scanners on the market because of its scientifically-validated data and the fact that many gym goers expressed poor experiences with other machines.
Using The Evolt 360
The Evolt 360 being used by Body Scan Brisbane allows its clientele to focus on the bigger picture of transforming the body rather than simply focusing on the scale to lose or gain weight.
It's the perfect way to quantify progression during a health and fitness journey for members as well as the general public who simply want to have a go on the body scanner.
As a way to better understand the body, scanning with the Evolt 360 also serves as a measure to help shape goals, and fitness or nutrition plans.
This is due to the machine's ability to report on more than 40 measurements including protein, basal metabolic rate (BMR), waist-to-hip ratio, total fat mass, lean body mass and even one's bio age – providing a great advantage for 12 Round Greenslopes members who want to get into better shape both physically and mentally, especially because the machine is right there.
"We have trained and certified Evolt 360 body scan operators as well as nutrition and supplement consultants to help you determine the most efficient way to help you achieve your health and fitness goals," AJ said.
Can't Live Without It
Since introducing the Evolt 360 and operating out of the 12 Round Greenslopes fitness facility, members have really gotten the best out of their body scans with one coach expressing excitement that clients are sticking to their goals for longer.
"Since using the Evolt 360 body scanner, members have become significantly more motivated to continue their fitness because they can see their results better," they said.
"We wouldn't know what to do without it now!"
AJ and his team at Body Scan Brisbane utilise all the measurements from the Evolt 360 results sheet to assist with choosing the right nutrition plan and supplements as well as reviewing how all the various metrics apply to an individual's specific goals.
It's the best resource and tool to add to your fitness journey, and to top it off all of AJ's clients are offered help in setting up their Evolt Active app account to view and track their body scan results.
To get in touch with AJ visit his website at bodyscanbrisbane.com.au or visit his Instagram handle @bodyscanbrisbane
The Evolt Active App is an award-winning app that has helped millions of users track their body composition and achieve results. Want to know more about your body? Download the Evolt Active to find an Evolt 360 scan location near you.
For more information about purchasing an Evolt 360 for your business visit www.evolt360.com/contact or request an information pack below.
You may like: Vision PT Sees More than Just Body Fat Scale Changes with the Evolt 360