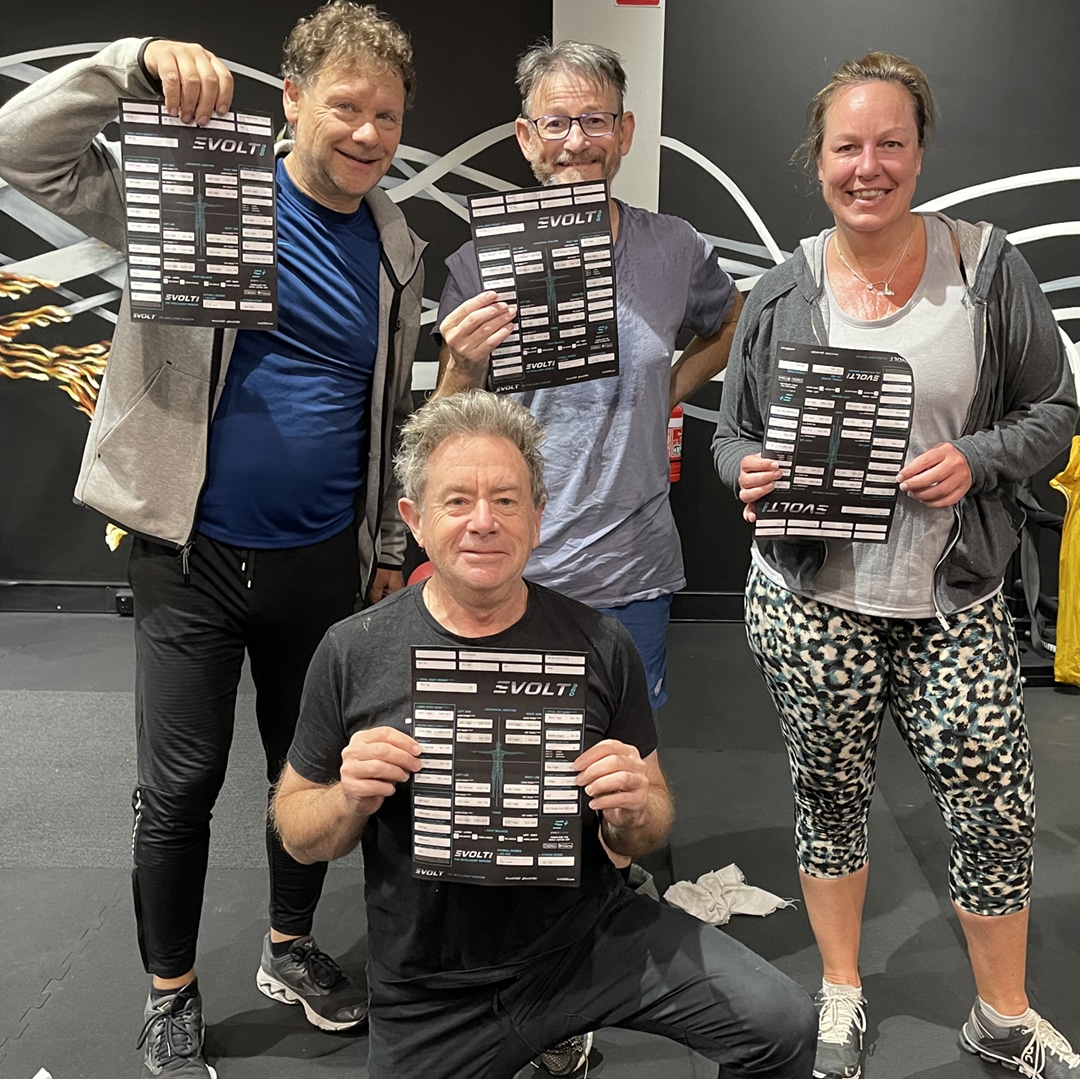 A body composition scale that measures body fat, as well as muscle mass and symmetry were just some of the features that drew Tighten Up's founder to the Evolt 360.
Transforming the body, strengthening the mind and levelling up fitness is what Tighten Up is all about – a gym with specific intentions in mind to ensure clients achieve physical and mental goals, and get more out of life.
Founded in 2007, Tighten Up's founder Julie 'Jewelz' Griffiths has more than 13 years' experience in the health and fitness industry. From personal training in someone else's facility to owning her own gym business in St Kilda, Melbourne she understands what clients want when it comes to getting results.
And now with an Evolt 360, she's giving all her members the ultimate advantage.
From Old School to New Age
Prior to getting an Evolt 360 into Tighten Up, a basic set of scales for BMI and a tape measure were all that were used to start clients on their health journeys. As well as being time consuming and not entirely accurate, Jewelz said it was time to look into modern technology and see what was out there.
"What I found was too many people focusing on the number on the scale rather than muscle mass and symmetry – this was something we couldn't track adequately," she said.
"Relying on a tape measure was difficult as it was subjective and dependent on the person doing the measuring to get it exactly in the same position every time. There was a set of callipers available, but I've always found them invasive and heavily reliant on the operator's skill and accuracy."
Jewelz spent an intensive amount of time researching her options when it came to body scanners and products to bring into her facility, and when she came across the Evolt 360 the decision was made easily.
"The Evolt 360 offered everything I was looking for and needed," she said.
"The scanner itself is easy to use, portable, can be 'self-service' if needed, and can give you as much or as little information as you need.
"Knowing visceral fat levels and bio age is also the best motivator!"
Using the Evolt 360
All of Tighten Up's clients currently get scanned on the Evolt 360 on a 4-weekly basis, as is included as part of their program. It allows enough time to see change and progress, and also enough time to see if there hasn't been any, which means an investigation on what's going on can be done quickly.
"We also offer body composition scans as a stand-alone service, which means people can get their scans done at Tighten Up without actually being a current member," Jewelz explains.
"The process takes a minimum of about 30 minutes as we go through the results and explain everything on the report."
Opportunities Arising
Jewelz saw an opportunity to get more people through the door by way of the Evolt 360, offering the body scanning service not only to members but to those outside her target demographic – who soon, she has discovered, have a higher chance of becoming a direct client and following up with Tighten Up programs.
It's a win-win for everyone, because in just a simple 60-second body scan, Jewelz grows her gym, and those receiving the in-depth report out of the Evolt 360 gain personal knowledge about themselves in a bid to improve health, wellness and fitness.
Today, Tighten Up gives its clientele the advantage by providing the benefits of a body composition scan. From those who want to increase muscle mass and protein intake, to those who need to make lifestyle changes and become proactive towards their wellbeing, the internal workings in an Evolt 360 report can in fact help detect potential issues before they develop into significant health issues.
With more than 40 measurements analysed by the Evolt 360, Tighten Up's members get a comprehensive body scan to check things like visceral fat mass, subcutaneous fat mass, total body weight percentage and mineral intake – plus much more.
To actually see, held in your hands, the facts of how your health is progressing, is the ultimate tool in transforming your life.
To get in touch with Tighten Up for a membership or scan visit www.tightenup.com.au or visit their Facebook page www.facebook.com/TightenUpPersonalTraining. If you're on Instagram search for their handle @tightenupstkilda and email Jewelz directly on info@tightenup.com.au or call the gym on 0418 263 786.
The Evolt Active App is an award-winning app that has helped millions of users track their body composition and achieve results. Want to know more about your body? Download the Evolt Active to find an Evolt 360 scan location near you.
For more information about purchasing an Evolt 360 for your business visit www.evolt360.com/contact  or request an information pack below.