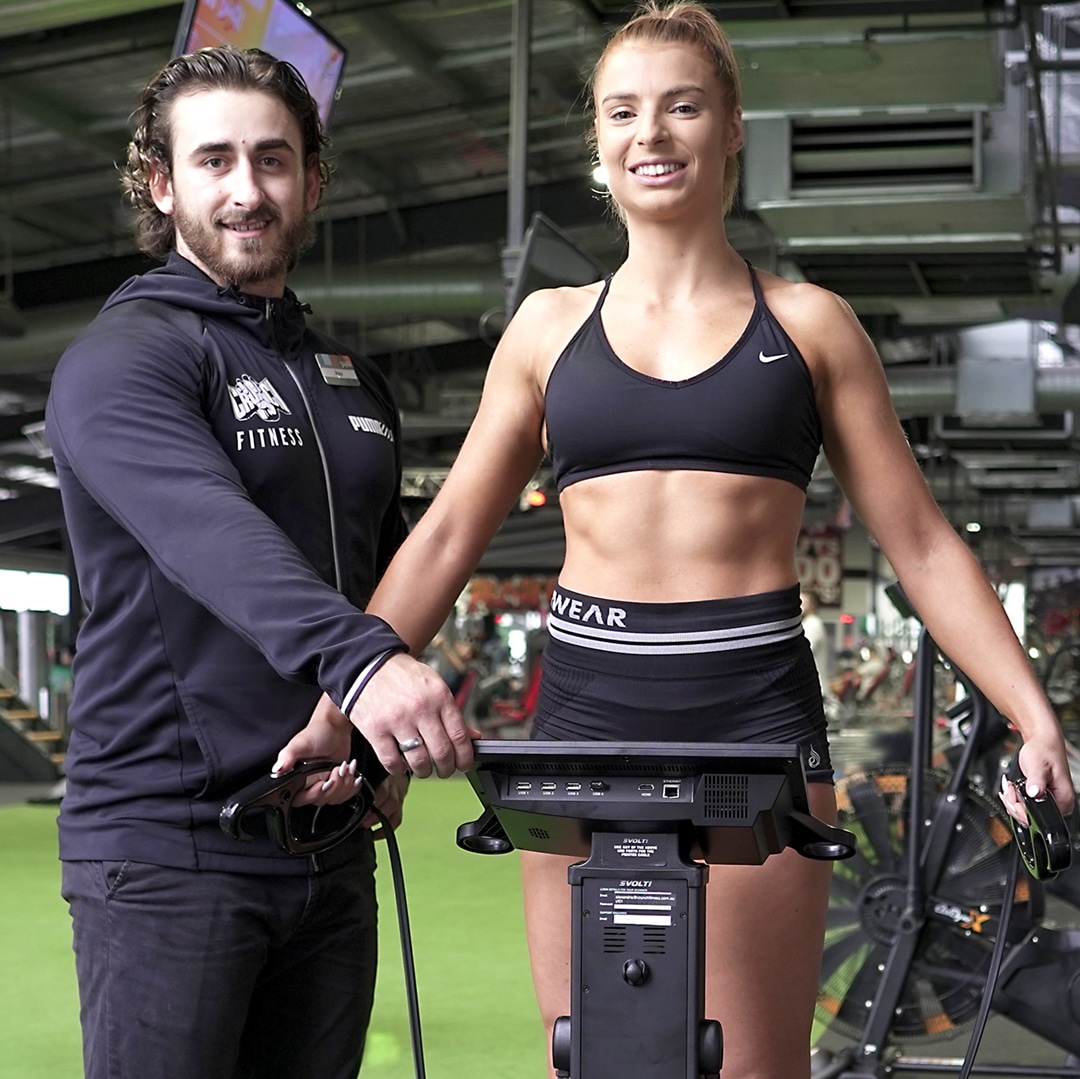 Crunch Fitness Australia and Evolt partnership gives gym members the upper hand
With Evolt 360 body scanners now available across Crunch Fitness gyms in NSW and VIC, members gain the upper hand when it comes to achieving their health and fitness goals.
Crunch Fitness Australia, one of the fastest growing fitness centres in NSW and Victoria, is now in a successful partnership with innovative Australian company Evolt in offering high-tech body composition analyses to all of its members.
Complete with everything under one roof, Crunch Fitness members enjoy an abundance of cardio and resistant equipment as well as recovery lounges, heart-pumping group classes and HIIT stations plus a wide range of services unique to each facility across both states.
But now, members get even more by finding out their true body composition thanks to Crunch Fitness facilities giving a home to the Evolt 360 Body Composition Analyser.
And all it takes is 60 seconds.
Crunch Fitness members stand on the Evolt 360 body scanner and through a non-invasive electrical currant, receive a detailed report of more than 40 different measurements across their body.
The high-tech machine gives full access to information normal bathroom scales don't, including protein, bone mineral content, visceral fat percentage, total body water and metabolic levels – plus much more.
When it comes to increasing muscle mass and decreasing fat, the Evolt 360 is the best resource to have at your fingertips. Scans allow Crunch Fitness members to better see their body's composition, and come up with training as well as nutrition programs to improve health and fitness.
Crunch Fitness members who have regular Evolt 360 body scans will know exactly whether or not they are losing or gaining muscle or fat, and will see an improvement in performance levels.
The partnership between Crunch Fitness Australia and Evolt brings knowledge to the forefront.
With the most precise, scientifically-backed body composition measurements, especially for intra-abdominal fat measurements, gym members at Crunch Fitness gain the upper hand when it comes to achieving their goals.
Knowing their body composition means understanding the state of their overall health, and that is the total advantage.
But it's not just about the members.
Evolt 360 body scans assist in increasing revenue for each Crunch Fitness Australia facility with significant boosts in earnings due to adding scan booking sales to memberships and/or renewals as well as personal training sessions. It's a win-win situation on both sides.
To find out more about joining Crunch Fitness and getting an Evolt 360 body scan head into one of the club's 17 facilities across NSW or Vic, or visit www.crunch.com.au. Crunch Fitness Australia is also available on Facebook and Instagram where you can stay up to date with all the latest offers.