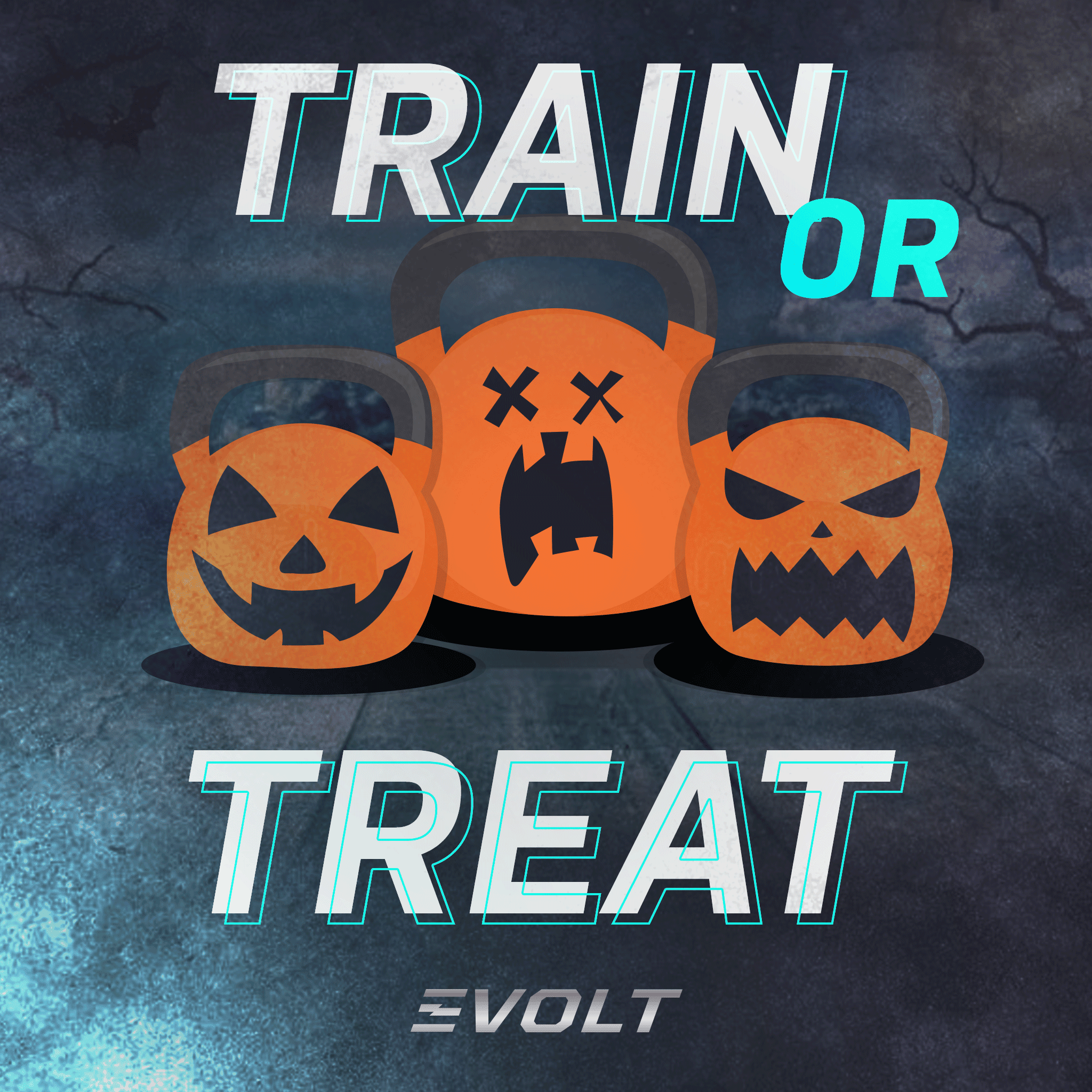 10 Ways To Keep On Track This Halloween
Just around the corner is another spooktacular holiday that's surrounded by delicious goodness – pumpkin lattes, pumpkin pie, chocolate, candies…the list is a mile high! The temptations are there, so if you're looking for tips on how to beat all those tantalizing cravings and walk away from the cauldron's brew, we've got 10 tips on how to stay on track this Halloween season and remain committed (not to hospital…to your goals!).
SETTING A GOAL
We love setting goals, and you most likely already have one or two that you're aiming towards. But this Halloween set yourself a new short-term goal to get you through the spooky season. It could be aiming to go for a 30-minute walk every day in the lead-up, or aiming to go to the gym an extra day.
Other ideas are increasing your workout intensity, adding another rep, or finishing each workout with a new cool down.
TRACKING PROGRESS
Everyone has a different way of doing things when it comes to workouts and staying ahead of the game, but one thing is certain – when you stay on track, your goals and results are more likely to stick.
Is it time for you to get a progress scan on the Evolt 360? Book in for an update to see how you're going with all your stats. If it's been a few months, then it's definitely time to see how well your body is responding to your training.
FOLLOWING MACRO RECOMMENDATIONS
Have you had your scan/s done and then pretty much…that was it? Now is the time to log back into your Evolt Active app and check in with your calorie and macronutrient recommendations based off your scan and goals. It's here you can see how many calories in total your body needs, as well as the percentage of protein, carbohydrates and fats.
This is the perfect time to reset yourself with the right macros!
EMBRACE SCARY SEASON ACTIVITIES!
If you've got children, nephews, nieces, or perhaps friends' kids, taking them all out trick or treating can be a fantastic activity – walking is exercise! Anything from 30 minutes to an hour or more is great for your cardiovascular health, and walking is one of the easiest ways to burn calories.
There are plenty of other activities this season too, including visiting your local pumpkin farm or going on a haunted hayride!
MAKE YOUR OWN SNACKS
Following on from keeping track of your macros, the best way to stay healthy this Halloween and refuse those candies is to make your own snacks! There is an endless world out there with Halloween themed, healthy alternative snack recipes to chew on.
Another idea is to simply limit the amount of sugar you put into a recipe.
EAT PROTEIN
Forget brains and blood for a minute…we've already mentioned making healthier snacks to stay away from all the candy that's lying around this Halloween. But another trick to stave the sugar cravings is to eat more protein on Hallows Eve.
Try sipping on a protein drink or having hard boiled eggs to keep the tummy happy. This is also a great opportunity to try a new pumpkin flavored protein shake or bar before or after your workout.
LOOKING FOR MORE CARDIO?
If you're looking to add cardio to your regimen, look no further than grabbing hold of a Zombie running app. Zombies, Run! is the daddy of all scary running apps, and has been around since 2012. Still as popular as ever, participants play the part of a character through a series of missions during an apocalypse while out for a run.
Another running app is Runtastic: The Tetradome Run, a 40-minute interactive audiobook that can be downloaded with the Runtastic app and places you in a Hunger Games/Battle Royale deadly gameshow. All is fair in blood and guts when you need motivation to get that 5k!
Other fun spook-themed apps include BattleSuit Runner, The Walk, and Runtastic: The Carrier of Truth.
HALLOWEEN THEMED FUN RUN!
They're so popular – sign up for a Halloween fun run! Whether you're a runner or not (although those apps mentioned will get you up to speed in no time!), training for a fun run could be one of your Halloween fitness goals.
And if you're not up for running, sign up anyway with friends and family, and walk the distance in your favorite costume instead!
CHECK YOUR BONE DENSITY
Don't let those skeletons out on everyone's front lawns out-do your hard work in strengthening your own bones. If you tend to focus more on cardio than strength work, now is the time to think about lifting weights and targeting your skeletal muscle mass.
Starting now in the lead-up to Halloween can mean improved bone density, which becomes more vital the older you get. An Evolt 360 scan will provide you with a clear indication of how your skeletal muscle mass is holding up and help you plan accordingly.
Click here for more information about why increasing skeletal muscle mass is important for your health.
CUSTOMIZE A HALLOWEEN THEMED WORKOUT
If you find yourself not able to make it to your gym for the day, find some scary-faced pumpkins or other Halloween objects floating around and use them as weights for a festive strength training session at home.
Get the whole family involved too – make everyone do lunges up and down the driveway with pumpkins or use a scary skeleton prop to do squats with!
There's nothing like being outside in the middle of fall when the leaves are orange and red, and families are roaming the streets scaring the bejesus out of everyone while trick or treating. It's the perfect time to find exercises both indoors and out because anything that gets you moving is a step in the right direction!
To learn more about your body and for personalized macronutrient and supplement recommendations Download the Evolt Active app and search for your nearest Evolt 360 Body Composition Scan location.
You might also like Evolt 360 Metrics Explained
For more information about purchasing an Evolt 360 for your business visit www.evolt360.com/contact or request an information pack below. Further information on the Evolt 360 is also available here
Contact us for more information on our BIG HALLOWEEN SALE