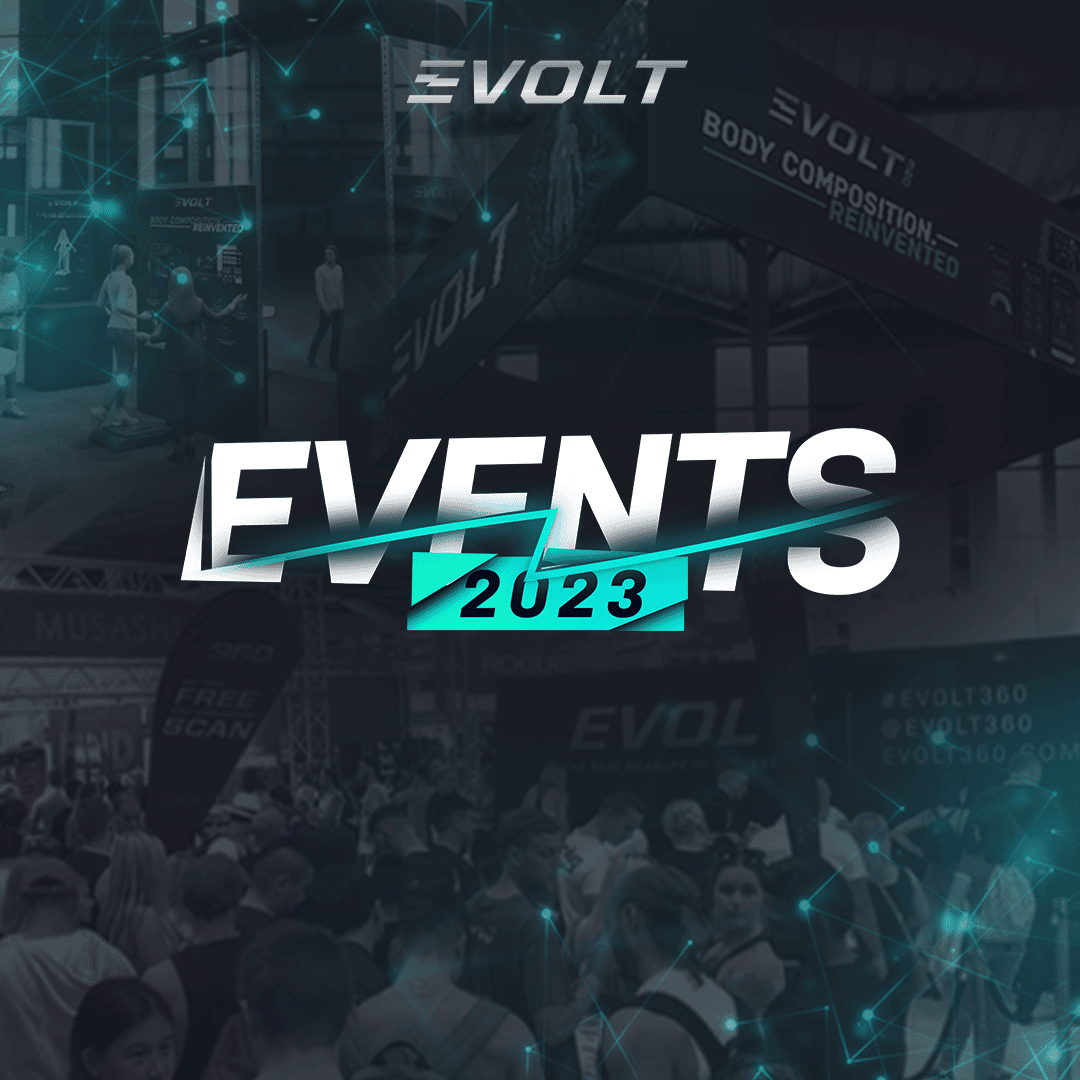 EVOLT IS HEADING YOUR WAY!
Are you looking for new health technology for your club, a better way to engage with your members, streamline your transformation challenge process or just add another revenue stream for your business?
We'll be featuring the Evolt 360 at numerous health and fitness events this year, so come down, say hi, and learn more about how we can better support your business.
Come visit our stand at the following events worldwide for a complimentary Evolt 360 scan and learn why Evolt is the leader in the body composition space.
UPCOMING EVENTS: 
MARCH EVENTS
20-22 March: IHRSA, San Diego, CA, United States
23-26 March: BFT Conference, Gold Coast, Australia
APRIL EVENTS
13-16 April: FIBO, Cologne, Germany
28-29 April: AUSFitness & Wellness Expo, Sydney, Australia
MAY EVENTS
7-10 May: Sibec NA, Palm Beach Gardens, United States
22-24 May: FISA YMCA, La Quinta, CA, United States
JUNE EVENTS
7-9 June: ATF Iberia Conference, Barcelona, Spain
12-15 June: FitSummit, Singapore
23 June: AF NZ, New Zealand
JULY EVENTS
19-21 July: LTYB Annual Conference, Melbourne, Australia
AUGUST EVENTS
SEPTEMBER EVENTS
26-29 September: SIBEC EMEA , Italy
27-30 September: Anytime Fitness Asia, Indonesia 
OCTOBER EVENTS
4-6 October: Anytime Fitness India, India
6-7 October: Fernwood Conference, Gold Coast, Australia 
12-14 October: Jetts Conference Australia, Gold Coast, Australia 
17-19 October: NIRSA, Atlanta, GA, USA 
NOVEMBER EVENTS
17-18 November: Anytime Fitness Australia, Adelaide, Australia 
21-23 November: Fit Summit, Sydney, Australia 
1-3 November: Anytime Fitness US – Colorado Springs, CO, USA
DECEMBER EVENTS
3-5 December: Xponential – Las Vegas, NV, USA