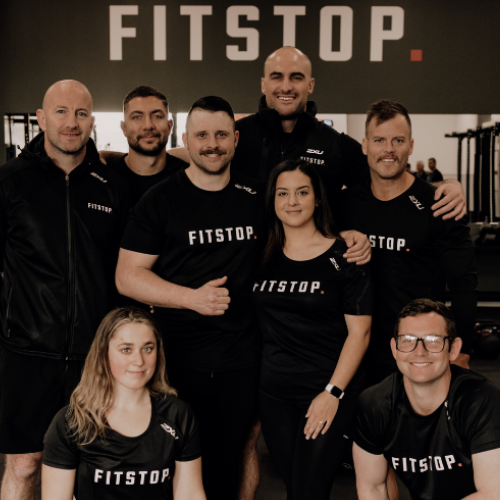 Newly Opened Fitstop Riccarton Shares New Technology With Their Evolt 360
Newly opened functional fitness gym, Fitstop Riccarton (NZ) incorporates strength, metabolic conditioning and endurance for anyone and everyone keen to give it a red-hot crack.
Providing a competitive, yet supportive group training environment, Fitstop Riccarton has partnered with Evolt in offering body scans via their new Evolt 360 body composition analyzer in a bid to provide the best knowledge possible to their clients.
New Fitness Centre, New Technology
Having just opened its doors on September 10 (2022) in Christchurch, Samantha Russell says the center believes in providing its fitness community with the education and tools to help understand their bodies and track their progress.
"It's vital for us to be able to open strong with the tools to create happier, healthier bodies," says Samantha.
"The Evolt 360 is leading the way in body composition testing, and I feel it's necessary to partner up with an organization focused on development; one that leads in technology as well as in providing education and support to business owners and trainers so they can share their knowledge with the community."
Everyone Benefits From The Evolt
With the ability to provide their members with body scans, Fitstop Riccarton trainers and coaches use the Evolt 360 to customize conversations and goal-setting with their clients. It's yet another way to encourage a healthy mindset towards health and fitness, Sam explains.
"Utilizing the Evolt 360 will support our community in stepping away from the negative mindset towards weight, over-exercising and under-eating," she says.
"Not only that, but the financial benefits allow us to increase revenue by providing an offer to members, non-members and corporate organizations."
Get More Of The Lowdown
Fitstop Riccarton can be contacted through all their online channels, including Instagram (@fitstop_riccarton), Facebook (fitstopriccarton) and on their website fitstop.com/nz-riccarton for more information on joining or having an Evolt 360 body scan.
For more information about purchasing an Evolt 360 for your business visit www.evolt360.com/contact or request an information pack below. Further information on the Evolt 360 is also available here
You might also like Evolt 360 Metrics Explained