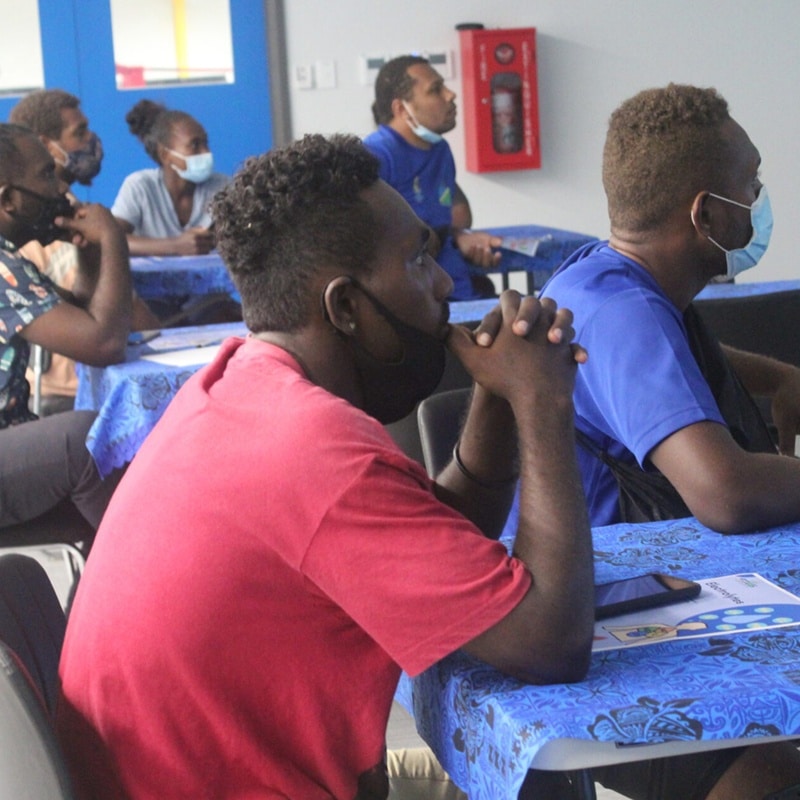 Honiara, 6th June 2022 – The EVOLT 360 was this week part of the Solomon Islands National Institute of Sport (SINIS) High Performance seminars where two Pre-Training nutrition seminars were successfully conducted with high performance athletes attending.
The seminars covers the importance of nutrition components prior to training and competition. It covers the proper type and timing of eating food and taking in required energy needed prior to training – and a brief on hydration intake.
SINIS Nutrition department highlights that the seminars gives light to essentials of eating and hydrating, also discussing the importance of choosing the 'Carbohydrates' to eat prior to training and what type of food that are not encouraged.
Timing of eating /drinking
What to eat /drink
What not to eat/ drink
The amounts recommended etc…
Based on the detailed body composition analysis data from the EVOLT 360 scans, the nutrition team managed to start individual counselling with athletes in coordination with the High-Performance Strength & Conditioning team.
Participants included athletes from Karate, Archery, athletics and coaches on development scholarship but the seminars are open for athletes/coaches across all sports.
High-Performance nutrition health service delivery will continue for the month of June, adopting proactive and personalized approaches.This will include individual appointment, consultations and counselling across all sports.
Meanwhile, nutrition educational sessions were held for athletes from the following sports;
Athletics
Karate
Archery
Hockey
Basketball
Lawn Tennis
SINIS Nutrition department continue to acknowledge the partnership with the Australian Catholic University (ACU) under the New Colombo plan that has impacted the delivery of nutrition services for athletes and coaches accessing the program.
To learn more about your body and for personalized macronutrient and supplement recommendations Download the Evolt Active app and search for your nearest Evolt 360 Body Composition Scan location.
For more information about how the Evolt 360 can help improve the performance of athletes or to purchase an Evolt 360 for your business visit www.evolt360.com/contact or request an information pack below.
Originally published as "High – Performance Nutrition Seminars Held"