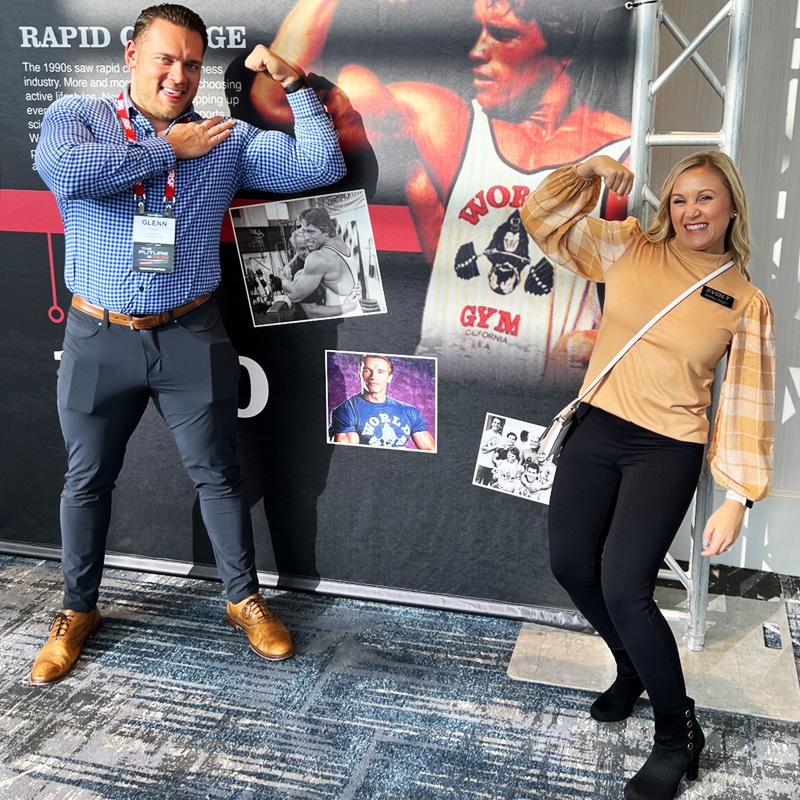 Evolt Talk Of The Town At World Gym Convention
It's been a whirlwind of a week for us at Evolt, and we couldn't be more excited with how well Evolt was received by attendees at the 2022 World Gym International Annual Convention in Los Angeles (CA, USA)!
After a 2-year hiatus due to lockdowns and shutdowns and everything in-between, the Convention finally pulled together an epic 4 days of the best in health and fitness! From 13-16 October, we saw guest speakers and presentations, business 'Breakout Sessions', a vendor tradeshow and so many social events.
Across the weekend, we got an opportunity to showcase our high tech Evolt 360 body composition scanner along with all the digital programs that come with it, from the Evolt Active app and Insights platform to Evolt's Automated Challenge Platform and Owner's Portal.
As a vendor at the Convention, it was a fantastic chance to speak to hundreds of franchisee owners who were looking at ways to increase revenue and profitability to their gym, and show them first-hand how Evolt can work to their advantage. We really got to show them all why Evolt is the world leader in the body composition space.
One of the best comments we heard from a franchisee attending was, "We spent most of dinner talking about the Evolt last night…it's been our highlight of the products we've seen here and we're really excited to purchase one." If that's not a highlight, we don't know what is!
The 2022 World Gym International Annual Convention at the JW Marriott at LA Live was an incredible success for us here at Evolt, and we can't wait to stay in touch with all the franchisee owners we spoke to!
To learn more about your body and for personalized macronutrient and supplement recommendations Download the Evolt Active app and search for your nearest Evolt 360 Body Composition Scan location.
For more information about purchasing the Evolt 360 click here or to enquire about purchasing an Evolt 360 for your business visit www.evolt360.com/contact or request an information pack below
For details of upcoming events around the world where you can meet the Evolt Team and hop on an Evolt 360 scanner click here