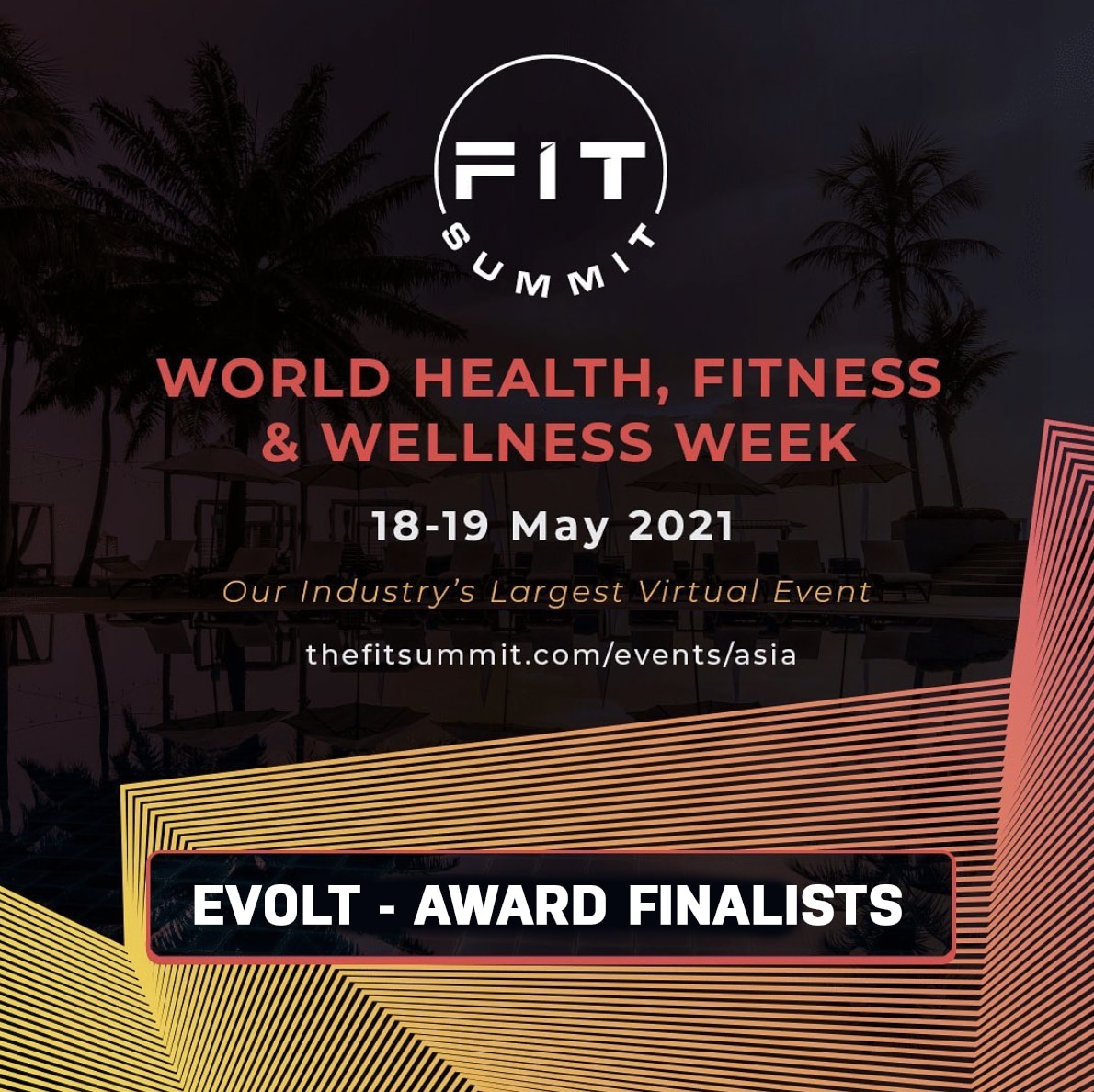 Evolt is all about sharing the benefits of advanced body composition technology with the world, so it was only fitting that it be an integral part of the FIT Summit's 2021 World Health, Fitness and Wellness Week online (18-19 May) featuring more than 2,500 executives across the globe.
The week kicked off with a multi-day thought leadership conference, exhibition, industry awards, networking events, product launches and activation events to showcase innovation, franchises, new trends and investment opportunities – and it was a fantastic line up too, with our very own co-founder and CEO Ed Zouroudis as one of the keynote speakers presenting to all attendees.
Online attendees could hear directly from Mr Zouroudis about the successes of Evolt and find inspiration from all the milestones the company has proudly attained in such a short space of time.
"We were originally looking at going into 12 countries (pre-COVID) but in the last 12 months we've entered 26 new markets," he said.
"That's a major milestone for us, to hit double expectations, especially with gyms closed globally and international borders slammed shut.
"To look at scanning numbers, close to 1.8 million people had performed a scan on an Evolt 360; we haven't got that many clients, but we've got enough to attract close to 2 million people to give them help with training and give them baseline measurements.
"So we're coming out of COVID feeling okay, under the circumstances."
Mr Zouroudis said that Evolt has seen accomplishments in breaking into workplace environments, the retail sector and allied health, as well as many clients now seeing the purchase of an Evolt 360 as an investment rather than a cost – due to a strong ROI from body scanning and as a retention tool to engage and retain members or clients.
And whilst the conference week continued to feature special guest interviews and panel discussions, FIT Summit's Awards of Excellence were announced in a number of categories.
Evolt was named a finalist in two of those categories – the App of the Year Award in recognition of the Evolt Active app, and the Technology Company of the Year Award.
As proud finalists, Evolt would like to congratulate the winners of the App of the Year Award, Centr as well as all the finalists including 360Wellness, CENTRED Wellness, ClassPass, Keep, Ritual Fit, Sweat, Train On Demand and Yoga Movement. Congratulations also to Myzone, the winners of the Technology Company of the Year Award and all finalists including Advanced Human Imaging, Exerp, Glofox, Intelivideo, Keepme, Mindbody, OneFitStop, Technogym, Therabody, Uscreen, WellteQ and Wexer.
Evolt recognises the achievements of all health, fitness and wellness companies involved in FIT Summit's online conference and exhibition, and is a proud contributor to the industry.
For more information about the Evolt 360 and the Evolt Active app, contact us.