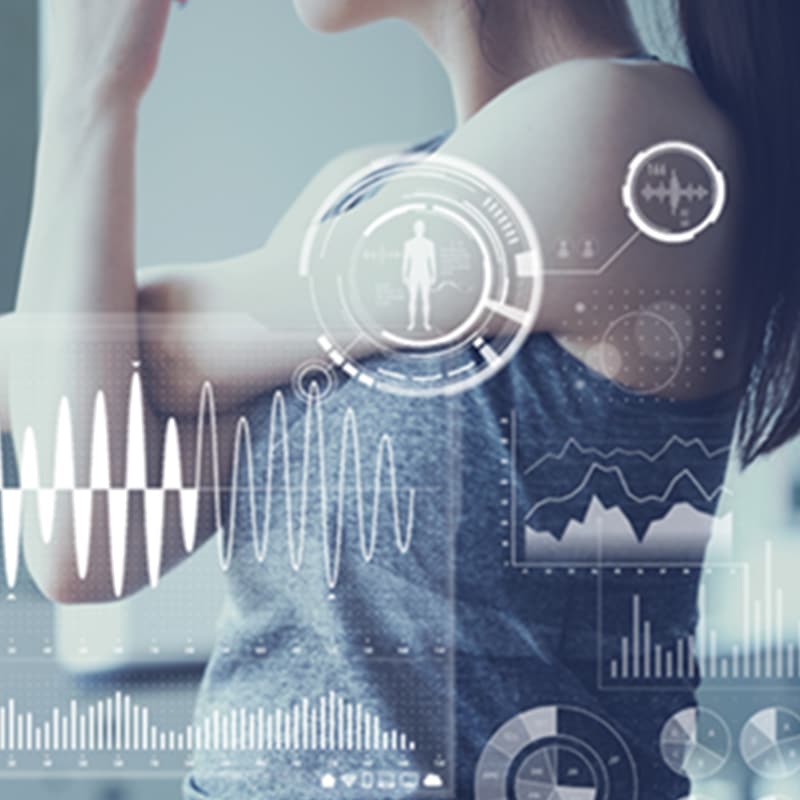 2023 is looking good with all the positive growth that's happened in the past 12 months within the fitness industry. In fact, research shows that the boutique fitness industry is expected to grow an incredible 450% by 2028 – and that means we can start putting the pandemic behind us to focus on moving forward, and adapting with the trends.
Let's shed a light on what we can expect from the market in the coming year.
Clients Will Be Looking To Maintain Or Expand Their Spend
Despite cost-of-living expenses on the rise and consumers doing away with what they can live without, on top of their list is keeping a stronghold on their wellbeing outlays. This means they value their health and make it a priority, so around 80% (of more than 11,000 consumers across 16 countries) plan to maintain or even expand their health and fitness spending in the next 12 months (Accenture Report) – that's despite 66% saying they were already feeling a financial pinch.
This is great news for the health and fitness space, with indications that despite economic instability globally, consumers believe their wellness is more important than ever (2022 Mindbody Wellness Index: Fitness Report) and are more likely to want to use body composition devices like the Evolt to keep an eye on progress throughout the year.
TECHNOLOGY ON THE RISE
There have been varying reports indicating technology is playing a major role in motivating consumers to keep on their health and fitness goals. In particular, biometric devices including body composition machines like the Evolt and apps like Evolt Active are inspiringly becoming a rooted part of showing them how diet and exercise affects overall health.
Research is now evidencing monitoring as the key component to successful weight loss
A recent analysis of research (2021 International Journal of Qualitative Studies on Health and Well-being) was completed around the success of losing weight and keeping it off.  Some of the key components to success include –
Continuous monitoring, self-monitoring of body composition and calorie tracking and portion control.
Establishing habits by tracking food.The flow on effect of the habit of tracking food and preparing meals is that people learn how to still enjoy their meals within the guidelines of a calorie and macronutrient goal.
The learned habits of continuous monitoring and tracking allows people to adjust their daily habits so that they create sustainable habits for the long-term success of keeping the weight off.
Goal establishment and re-evaluation of goals for the future.As part of successful long term weight loss, people are more likely to stay on track with new learned behaviours set by setting a specific goal then establishing further goals as part of their progression.
Social support and positive reinforcement of successes.
The Evolt 360 Body Composition Scanner can be instrumental in assisting clients with these key success components.
A HYBRID IS BORN
There is a key change stepping up to the plate for 2023, with clients now expecting a hybrid approach to in-person classes. Studios that offer group classes are beginning to see the value in immersive workouts where wearables and instructors together provide a fun and innovative fitness experience.
Classes are still going strong though, with 85% of gym-goers still interested in trying live, in-person classes, and in-person group attendance reaching 120% compared to pre-COVID levels (Les Mills).
THE ULTIMATE PERSONALIZATION FOR CLIENTS
With consumers now expecting more personalization towards their health and fitness goals, the only way to set a baseline for them and regularly track their progress is with the help of an experience that will see them interact and then act upon.
Research from Zendesk has revealed that 76% of consumers expect tailored and personalized experiences based on their personal data. Bathroom scales, measuring tape and skin calipers can't do that – in fact, they're more invasive than anything else. Body composition scanners like the Evolt 360 are a digital solution for fitness professionals to gain more in-depth insights into their clients' fitness levels, performance, as well as their overall health to ensure programs are tailored-made and 100% personalized.
THE FUTURE OF FITNESS IS LOOKING BRIGHT
The fitness industry is looking at tremendous growth in 2023 thanks to the rise in digital solutions and tools to personalize the consumer experience.
The Evolt 360 provides the ability to set a baseline for your client, ascertain their goals, develop a tailor-made plan, and then keep tabs on progress throughout the year. It really is the best way to stay ahead of the trends and see continuous success within the fitness industry.
Take your fitness business to the next level in 2023 with the Evolt 360. To get started book a free, no-commitment demo today.