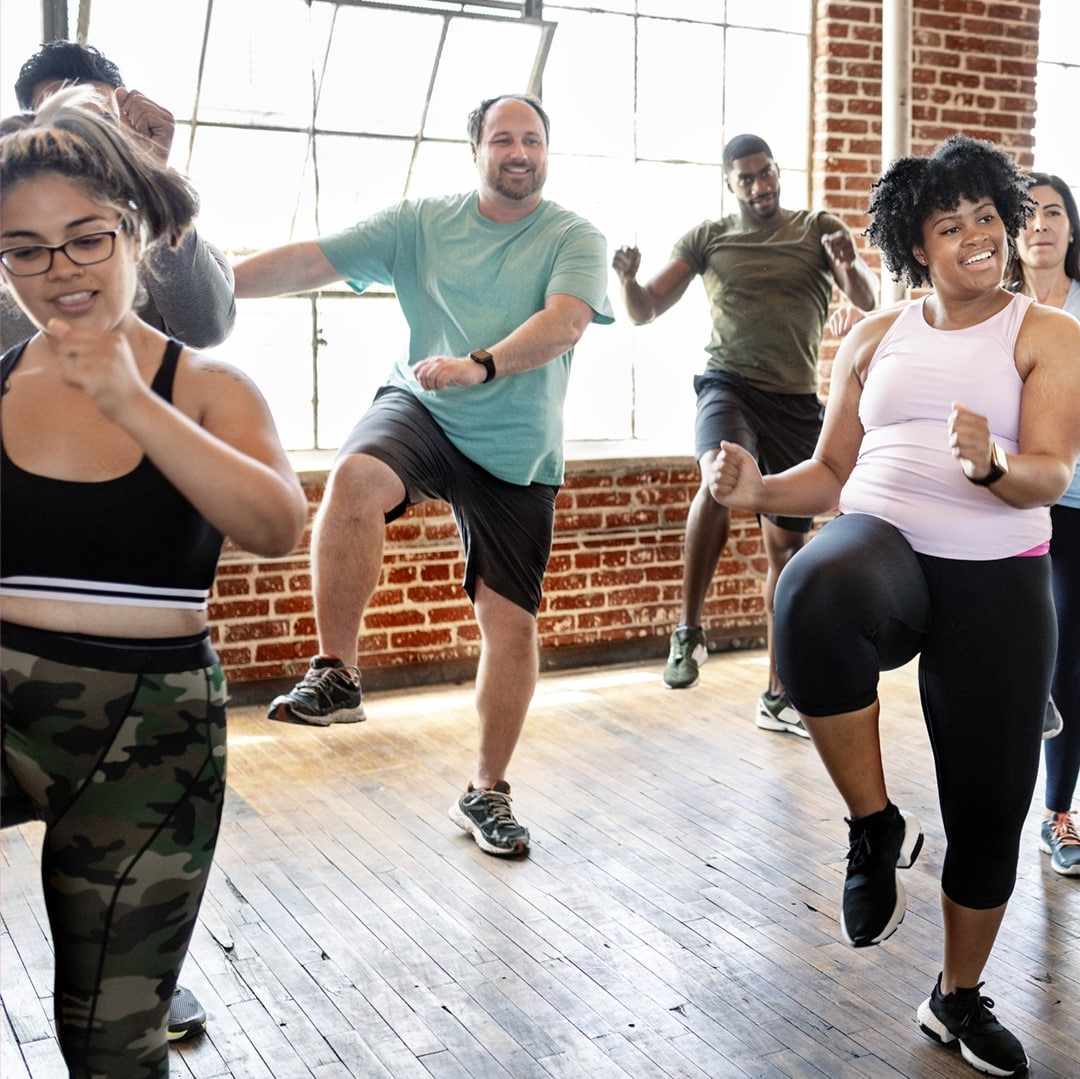 If you own a gym or fitness centre anywhere in the world, you have the power & knowledge to motivate and encourage people to achieve life changing physical and mental transformations and improve their overall body composition.
A fitness challenge is a perfect way to increase retention and create a sense of community, or a belonging – and there are a number of ways you can do this. But, what sort of challenges are out there to change your clients body composition and how can you make them fun?
Firstly here are our top 5 reasons to deliver a great fitness challenge;
Attracting Potential Members To Join
When marketed to the demographic of people outside of your gym, opening up your fitness challenge to non-members is a sure fire way of bringing them into your centre and retaining them as future members. It's the perfect way for them see how your gym looks and feels, what the support network is like with trainers and staff, and all the services you have on offer.
2. Using Motivation to Retain Current Members
In our industry, consistency is key, and we don't want members to lose interest in what their gym offers. There is where the power of a fitness challenge comes in – those who are unmotivated will have a reason to increase their cardio and strength training, and re-kindle that spark for health and fitness. Remember, you want your members wanting to come back to your gym.
3. Boosting Sales For Your Centre
Along with the mentioned advantages, using a fitness challenge will delicately educate people about why they need to be part of your club. Not only is there a high possibility you'll get new clients and retain current ones, but they may purchase products you sell.
4. Promoting Referrals
Creative challenge ideas also promote referrals for membership, with fitness challenge participants likely to tell their friends and family about it and perhaps they'd want to get in on the action. These are an amazing opportunity to acquire recommendations.
5. Loyalty Maximization
There's something about challenges that sees participants put in more effort, which in turn means they're more likely to experience all the benefits that come with better health and fitness. As a result, your members are likely to establish bonds with others, which will keep them motivated to stay at your club for longer.
Finding the right fitness challenge – Our Top 5 Favourite Fitness Challenges for Changing Body Composition
There are plenty of different challenges you can organize for your fitness centre, but it will all depend on what you offer in your space and how much room you have.
Here are some of our favourite fitness challenges for changing body composition that might work for you – and remember, given the ups and downs of 2021, we've taken into consideration the year's trends which are all about home workouts, wellness and therapeutic fitness.
Running, Cycling or Rowing Challenge
Engaging your members to utilize equipment within your gym is a great way to centre a challenge on a specific exercise. One option in particular is holding a running challenge; calories burned by running are significant, and it will help increase stamina, strength and the ability to endure physical activity. There's the flexibility of running indoors or outside, and it can definitely adhere to social distancing restrictions. There are also numerous apps to help track running distance so it's incredibly accessible to most people.
Setting up a cycling challenge is a great alternative for those who have issues with bad knees and joints, and for those bouncing back from an injury. Whether the challenge is conducted on stationary bikes or not, participants can also track mileage through apps here too.
A rowing challenge might not be accessible for the great outdoors, but it's certainly a great workout and will get everyone through your doors to attain the most distance or the most time on a machine.
2. Most Calories Burned
This one focuses more on results rather than the method. As members log exercise manually or with a tracker, the calories they burn will allow them to earn points. For instance, 1 exercise point is rewarded for each calorie burnt. But don't limit your members there, with another parameter being only allowing participants to log exercises within a 12 hour time frame – so cap them at 12 hours per day.
Most calories burned challenges are a safe option for beginners and older individuals, because they can include low impact workouts like walking or pilates.
3. Most Club Visits
What better way to get participants walking through your doors and utilizing your centre than by starting up a Most Club Visits Challenge? All this will take is ensuring everyone signs in or swipes their passes when entering.
4. Most Body Fat Percentage Lost
Body fat percentage is a more accurate way to judge weight loss because it incorporates both fat loss and muscle gain. Measurements of body fat percentage do vary based on the amount of water a person has in their body, so be sure to measure at the same time each week to get the most accurate results. Utilize your Evolt 360 body composition analyzer to get the right calculations for each individual.
5. Healthy Eating Challenge
Time for your challenge participants to get onto their socials and share their nutrition with family and friends! Options include making a list of healthy recipes for them to cook, and then take photos of their cuisines as proof they were made. You can also encourage the use of a nutrition app for participants to track calories, macros and water intake.
Keeping track of the progress
The best way to keep track of all your challenge participants' progress is by using your Evolt 360 body composition analyzer on a weekly, fortnightly or half-challenge basis. It's the perfect way get them understanding their body's changes, where they might want to focus on i.e. protein levels, water intake, etc., and even motivate them to keep working their hardest to see the results they want.
Exact measurements of more than 40 bodily units are the advantage with an Evolt 360, and any fitness challenge you organise will be taken to the next level when it comes to helping your members and your leads reach their goals.
To learn more about your body and for personalized macronutrient and supplement recommendations Download the Evolt Active app and search for your nearest Evolt 360 Body Composition Scan location.
For more information about purchasing an Evolt 360 for your business visit www.evolt360.com/contact or request an information pack below.