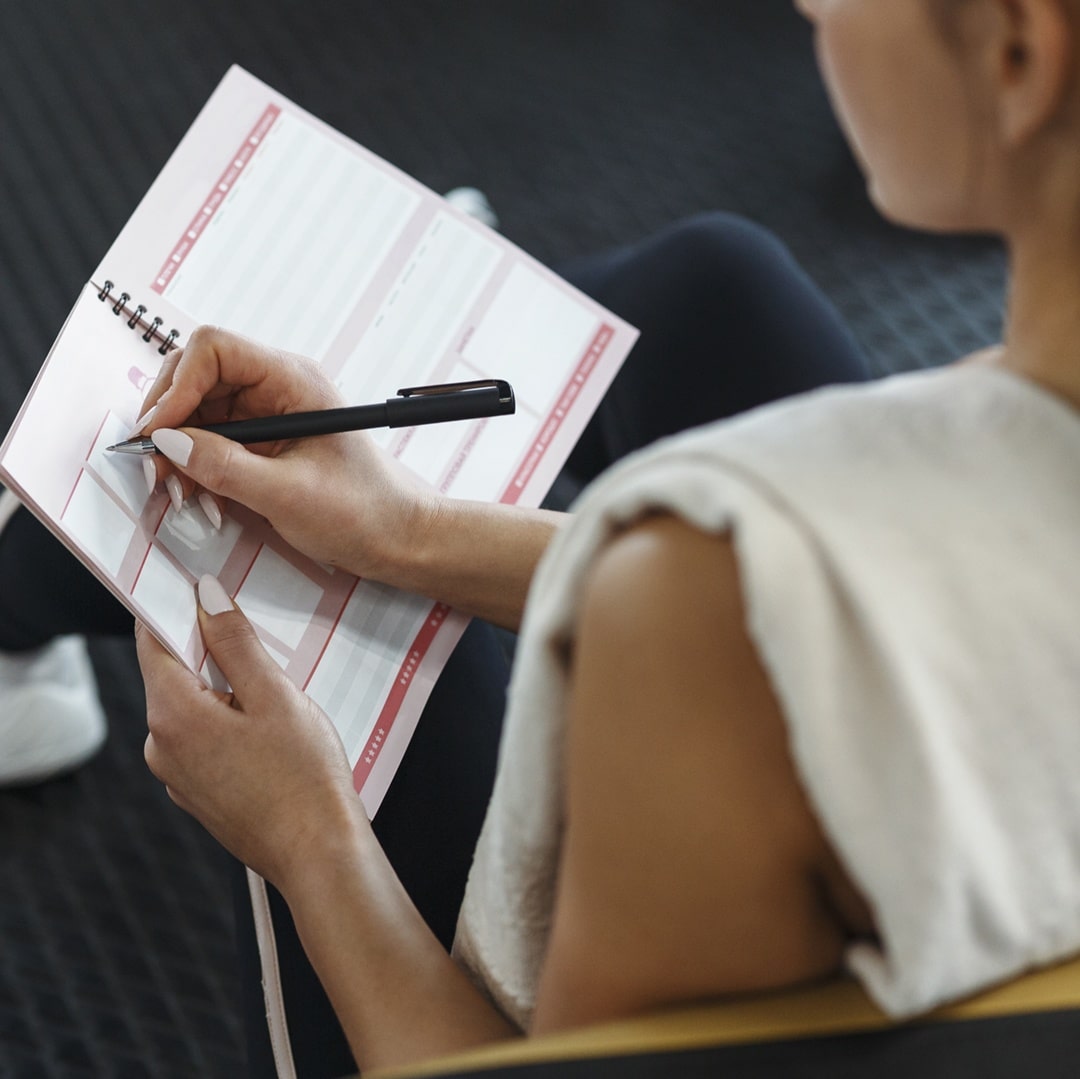 How to Set Fitness Goals for the New Year: The most important metric in any health and wellness business should be the health status of your members. Improving the health of your customers needs to be the raison d'être for your business, so prioritizing setting fitness goals for your members should be at the forefront of your engagement strategy for 2023.
New year transformation challenges are a great way to set your members up to achieve better health & fitness levels.
There are typically 3 health goals that most people want to achieve:
Lose weight
Be healthier
Get stronger
The problem is that at this time of year, it's easy for your members to get caught up in the rush of New Year's resolutions and set themselves goals that are too lofty, unsustainable, and otherwise unrealistic.
But what is it that makes the difference between those who succeed and make positive changes and those who fail or drop out?
THE IMPORTANCE OF SETTING A BASELINE & SMART FITNESS GOALS
It all comes down to goal setting. To help your clients succeed you must first help them set a base line, then set goals that will inspire and motivate as well as be measured and tracked.
Easier said than done right? So how can you motivate members to stick to their New Year's fitness goals?
SET A BASELINE
Your client needs to know their starting body composition metrics. What is their body fat percentage? How much visceral and subcutaneous fat do they have? How much skeletal muscle mass etc? By setting a baseline they can track their results and make adjustments according to their body composition metrics. The use of a body composition scanner is the perfect way to achieve this.
ENSURE GOALS ARE SMART
How can goals be smart I hear you ask? SMART fitness goals are basically goals that are:
SPECIFIC: Goals must have clearly defined goals i.e To lose 5 lbs of fat and gain 4 lbs of muscle
MEASURABLE: To be able to track progression and success, goals need to be able to be measured. If you want to lose fat for example, ensure you have a reliable and repeatable method of measuring fat losses / gains over the period – such as an Evolt 360 body composition scanner. Relying on weight scales alone won't tell you whether your client is losing fat or muscle or both. Scans at regular intervals are necessary to track progression and make readjustments where necessary.
ACHIEVABLE: Your members goals need to be achievable. If unrealistic goals are set they will soon lose motivation and will be more likely to give up. One tip for success is to break the goal into smaller increments.
RELEVANT: Goals should be relevant to your client. A goal that isn't individualized is useless. Not only will the member not be motivated to work towards it but it may even make them become disengaged with your facility.
TIME-SPECIFIC: Goals need to have a reasonable end date to remain effective. Breaking goals into time increments is also an effective incentive to keep your client going when motivation wanes or when life otherwise gets in the way.
REGULARLY REASSESS PROGRESS
Once you have created a baseline measurement for your client and have set SMART goals it's vital to regularly reassess your client's progress. The Evolt's inbuilt challenge facilitator is the easiest way to seamlessly run an automated challenge through the new Evolt Insights Management Dashboard. It's quick and simple to use and takes just 5 simple steps.
1. Create a New Challenge on the Challenge Tab in the Evolt Insights Management Dashboard
2. Choose your Challenge Name, Start Date & Duration
3. Generate your unique challenge code
4. Distribute your challenge code to your participants
5. Start scanning!
Run simultaneous challenges to different segments of your database simply by creating a new challenge for each and allocating unique codes.
Live Leaderboard and Individualized Reporting
The Challenge facilitator has a Live Leaderboard, showing the progress of all participants. The results are presented in a leaderboard style showing metrics such as the most amount of Fat Lost or the most amount of Muscle Gained at any time during or after the challenge. The leaderboard can be downloaded into an excel file.
The Challenge facilitator will also provide automated reporting at the end of the Challenge Date in a data analytic format showing the total collated amount of weight lost, fat lost, muscle gained and the improvement of Bio Age Scores and Bio Wellness Index scores. This is a fantastic way to advertize for your next challenge!
Reward your clients with their own personalized report, highlighting their achievements over the challenge period giving them a record of their success. Conversely if the client hasn't obtained their desired results, here is a unique opportunity to engage with your client to find out how you can help further to make sure they do reach their goals.
The Evolt 360 Body Scanner and Evolt Insights Management Dashboard is the ultimate in providing Fitness Businesses unique ways to drive new members into their facility and create new income streams in an automated, easy to use system.
Find out how much income you can generate through a challenge. Calculate your ROI here
For more information about purchasing an Evolt 360 for your business visit www.evolt360.com/contact or request an information pack below.
You may also like The Secrets to Running a Successful Challenge