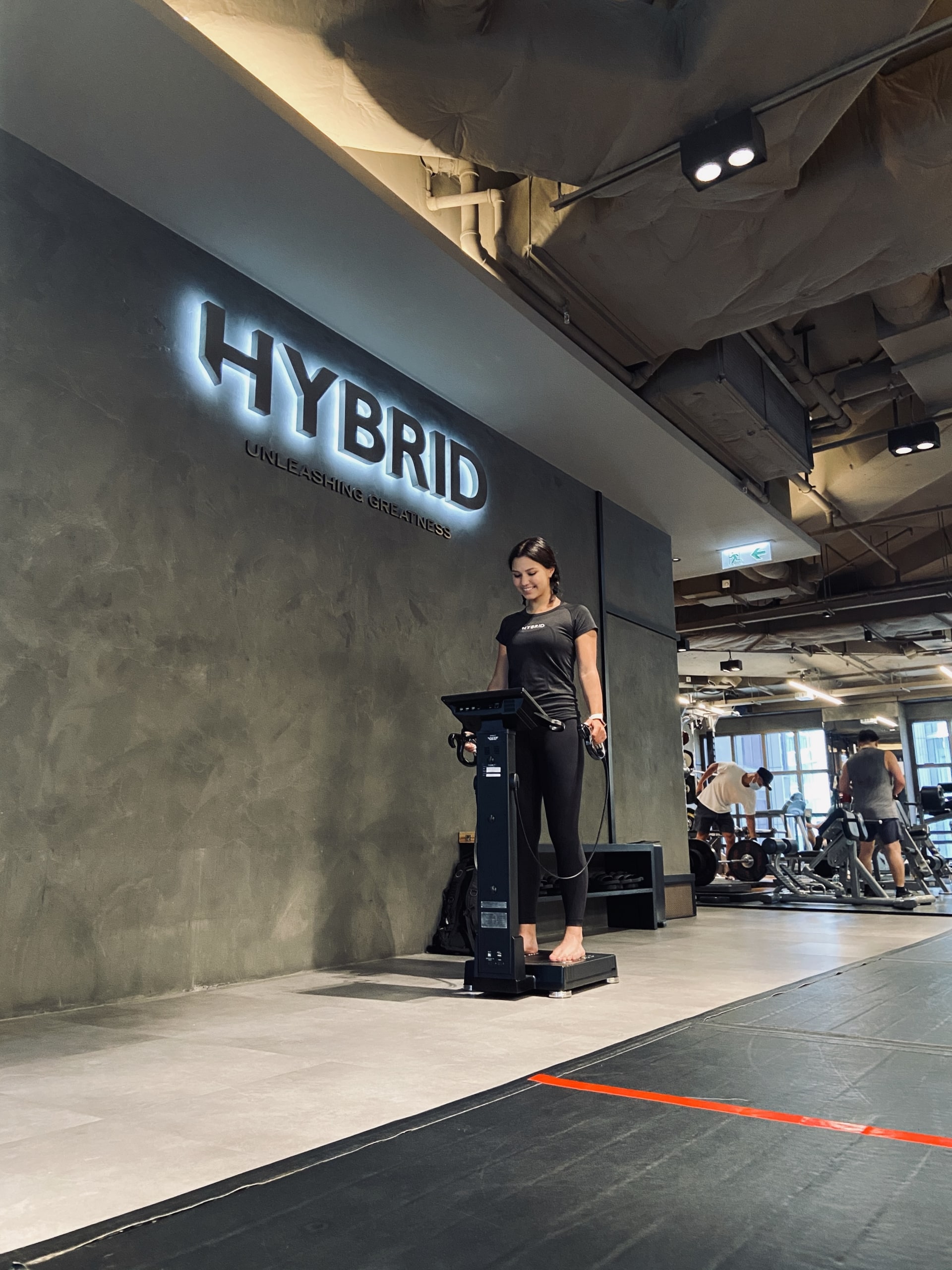 World-class Hybrid MMA & Fitness accelerates member tracking and progress with the EVOLT 360
Body scanning technology will give Hong Kong's Hybrid Gym the advantage when it comes to fitness goals and results
As health and fitness professionals slowly begin to see life return to a new normal post-COVID-19, world-class facility Hybrid MMA & Fitness in Hong Kong has partnered with Australian company Evolt to safely, and effectively, accelerate body transformations amongst their clients with a new in-house EVOLT 360 Body Scanner available at the centre.
As a fitness facility focusing on personal training and a variety of martial arts as well as kids' and group training sessions, Hybrid's team of professional trainers and coaches help clients shed fat, build muscle, improve strength and gain fitness in an optimal and sustainable way.
But now, with Hybrid having invested in a high-tech EVOLT 360 Body Scanner, their trainers and coaches are confident clients will be even more motivated to get the fitness results they have been searching for.
Traditionally, professionals at Hybrid have been using caliper measurements to track their clients' progress, however with the realization fitness enthusiasts and athletes wanted more than just skinfold, circumference and weight measurements, an EVOLT 360 Body Scanner was brought into the facility – and Hybrid president and co-founder Jon Bond said the resulting data was more than impressive.
"The accuracy and sheer thoroughness of the data provided is unsurpassed; the technology and mobile app component are better than anything we've seen on the market," he said.
"In my opinion, the EVOLT 360 Scanner is the most advanced body composition analyzer on the market today. I am excited to add such technologically advanced equipment to our world-class training programs."
The EVOLT 360 Body Scanner will be used for Hybrid's private training clients to track and monitor their progress, where in just 60 seconds detailed data about their bodies will be available – from muscle mass and fat mass to internal health measurements plus more! Hybrid already provides a space where clients can take their health and fitness to the next level under the guidance of experienced coaches – the EVOLT 360 Body Scanner will now give them an even further advantage.
ABOUT EVOLT
Founded in 2015 by Ed Zouroudis and Kelly Weideman, Evolt is a company powering connected and digital health. Having developed an end-to-end solution that tracks detailed changes in the quality of activity, body composition and nutrition with its EVOLT 360 body scanner and other support platforms, Evolt is now a global player in the health, fitness and wellness industries.
At the heart of it all is the EVOLT 360 Body Composition Analyser, a 60-second scan that provides data about a body through more than 40 measurements. It is supported by the Evolt Active App, a health and fitness app for tracking body composition, macronutrient profiling, healthy lifestyle scoring and individualized supplement recommendation, and Evolt Insights, an analytic and challenge portal for EVOLT 360 users.
Evolt is turning information into inspiration, BMI into BWI, and in the process is changing the fitness business.
Visit evolt360.com for more information or to get in touch about how the EVOLT 360 Body Scanner can benefit your health and fitness facility as well as your clients.