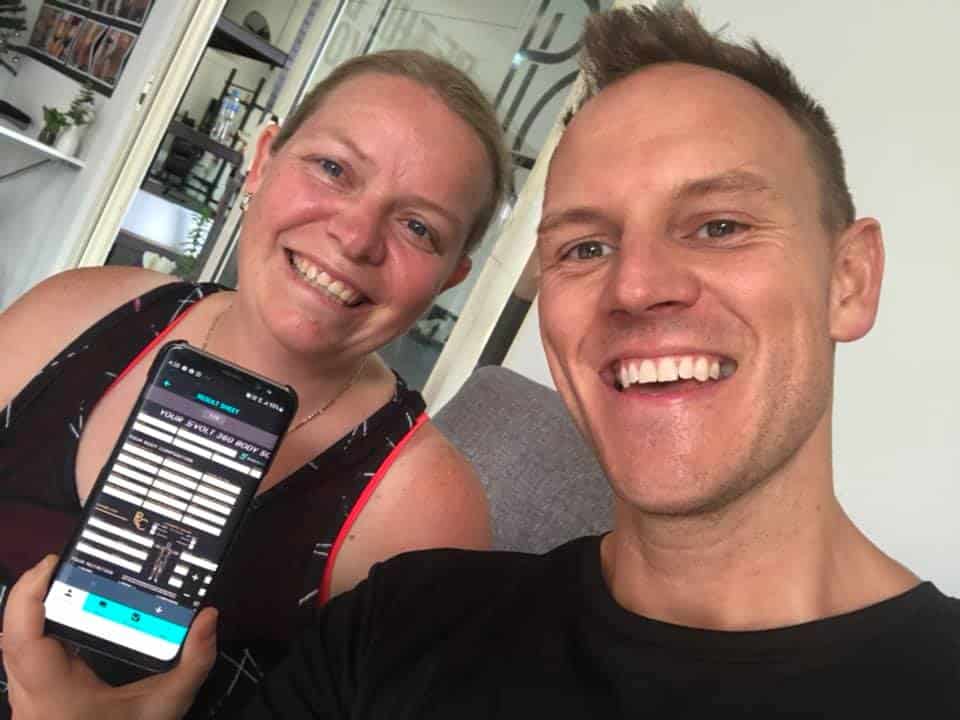 EVOLT SIGNS EXCLUSIVE PREFERRED SUPPLIER AGREEMENT WITH PLC
EVOLT IS NOW THE EXCLUSIVE BODY COMPOSITION ANALYZER SUPPLIER FOR PLC.
Technology-driven health and wellness company Evolt has today announced an exciting new partnership between itself and fast-growing Australian fitness franchise Premium Lifestyle Clubs (PLC).
With more than 20 locations across the country, PLC has now broadened its support for clientele by upgrading its technology from InBody scanners to the EVOLT 360 Body Composition Analyzer, which now sees each member utilizing the technology to gain further insight into their body composition.
PLC director Scott Lewis said the decision to switch to the EVOLT 360 was a simple one and one that was sure to benefit not only the franchise but every individual member at PLC.
"Evolt body scanners are a fantastic way to simply and easily track our client's results to make sure they are on track and hitting their goals," he said.
"Every single PLC client receives a body scan every 28 days. This is all included in their membership, and it's used to support our clients to make sure they are getting what they expect and what they are paying for. At the end of the day that is results. What you can't measure you cannot manage"
The EVOLT 360 provides the most tech-based, scientifically-backed body composition results on a person's protein mass, body fat, and skeletal muscle mass. When combined with a PLC membership as well as the cloud-based reporting platform Evolt Insights, the technology is a highly useful tool when looking at improving overall health and wellbeing.
Giving users a full report of their body composition, PLC members across Australia will be at a health advantage once they utilize the new EVOLT 360 at their local club, and will be thrilled to know that body composition testing and performance tracking tools are now right at their fingertips.
Tracking subcutaneous and visceral fat tissue, muscle mass, total body water, bone mineral content, proteins, and total energy expenditure has just gotten easier!
Visit evolt360.com for more information on how the EVOLT 360 scanner can benefit your club and your clients.
ABOUT EVOLT
Founded in 2015 by Ed Zouroudis and Kelly Weideman, Evolt is a company powering connected and digital health. Having developed an end-to-end solution that tracks detailed changes in the quality of activity, body composition and nutrition with its EVOLT 360 body scanner and other support platforms, Evolt is now a global player in the health, fitness and wellness industries.
At the heart of it all is the EVOLT 360 Body Composition Analyser, a 60-second scan that provides data about a body through more than 40 measurements. It is supported by the Evolt Active App, a health and fitness app for tracking body composition, macronutrient profiling, healthy lifestyle scoring and individualized supplement recommendation, and Evolt Insights, an analytic and challenge portal for EVOLT 360 users.
Evolt is turning information into inspiration, BMI into BWI, and in the process is changing the fitness business.