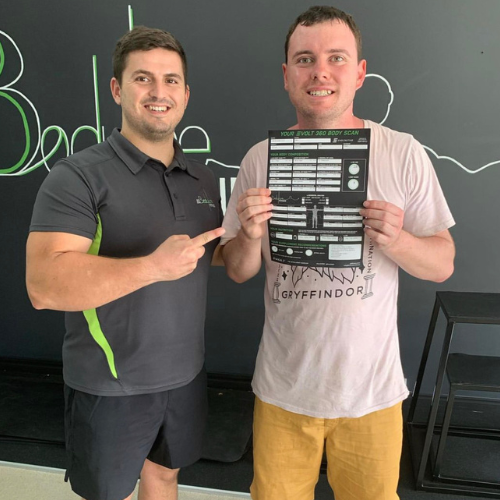 Science Based Studio Bodyline Fitness Works with Clients to Tailor Their Programs
Established in 2014, Bodyline Fitness in Leichhardt, NSW (Australia) was created with the vision of helping everyday people improve their health and fitness. The center's team of personal trainers, class instructors and coaches nurture an environment of trust and guidance thanks to combined experience and education.
Bodyline Fitness offers a broad range of services, including personal training, nutrition and fitness programs, group classes, and Evolt 360 body composition scans – all specifically designed to achieve the tailored goals of each client.
From Traditional to High-Tech
Before getting their hands on an Evolt 360, Bodyline Fitness staff previously tracked and documented client progress through the traditional method of girth measurements – measuring tape, calipers, and bathroom scales. With traditional methods slowly creeping out the door, and high-tech body composition analyzers like the Evolt 360 providing premium body measurement data, Bodyline Fitness was quick to come on board and offer clients a non-invasive way of screening their bodies.
"The Evolt 360 is user-friendly and fast at spitting out results," Lucky Scalone, managing director and personal trainer, said.
How Bodyline Fitness Uses Its Evolt 360
With Bodyline Fitness being an effective science-based personal training studio, it was only a matter of time before the gym partnered up with the scientifically validated Evolt 360 body scanner to offer real progress reporting.
So how does Bodyline Fitness use its Evolt 360 to its advantage?
Managing director and personal trainer Lucky Scalone explains that his trainers help customize clients' programs towards their goals, which means once they sit down with their client to go over the body scan report, they can create a personalized schedule of workouts to target particular areas – muscle gain, fat loss or overall better health. It's the perfect way of creating a measurable baseline for all members and holding them accountable until their next scan.
"It's a great way to show clients what's going on inside their bodies, and gives them clear insight," he said.
"Their data gets uploaded to their own profile and they can compare between scans."
Getting a scan at Bodyline Fitness is a personal and informative way to find out exactly where your internal workings are at, and what you need to do to make any changes.
Get In Touch Today
For more information on Bodyline Fitness or to book in for an Evolt 360 body scan, visit them at blfitness.com.au or email them directly at info@blfitness.com.au; you can also check them out on Instagram @bodylinefitnessau and DM from there.
To learn more about your body and for personalized macronutrient and supplement recommendations Download the Evolt Active app and search for your nearest Evolt 360 Body Composition Scan location.
For more information about purchasing an Evolt 360 for your business visit www.evolt360.com/contact or request an information pack below.