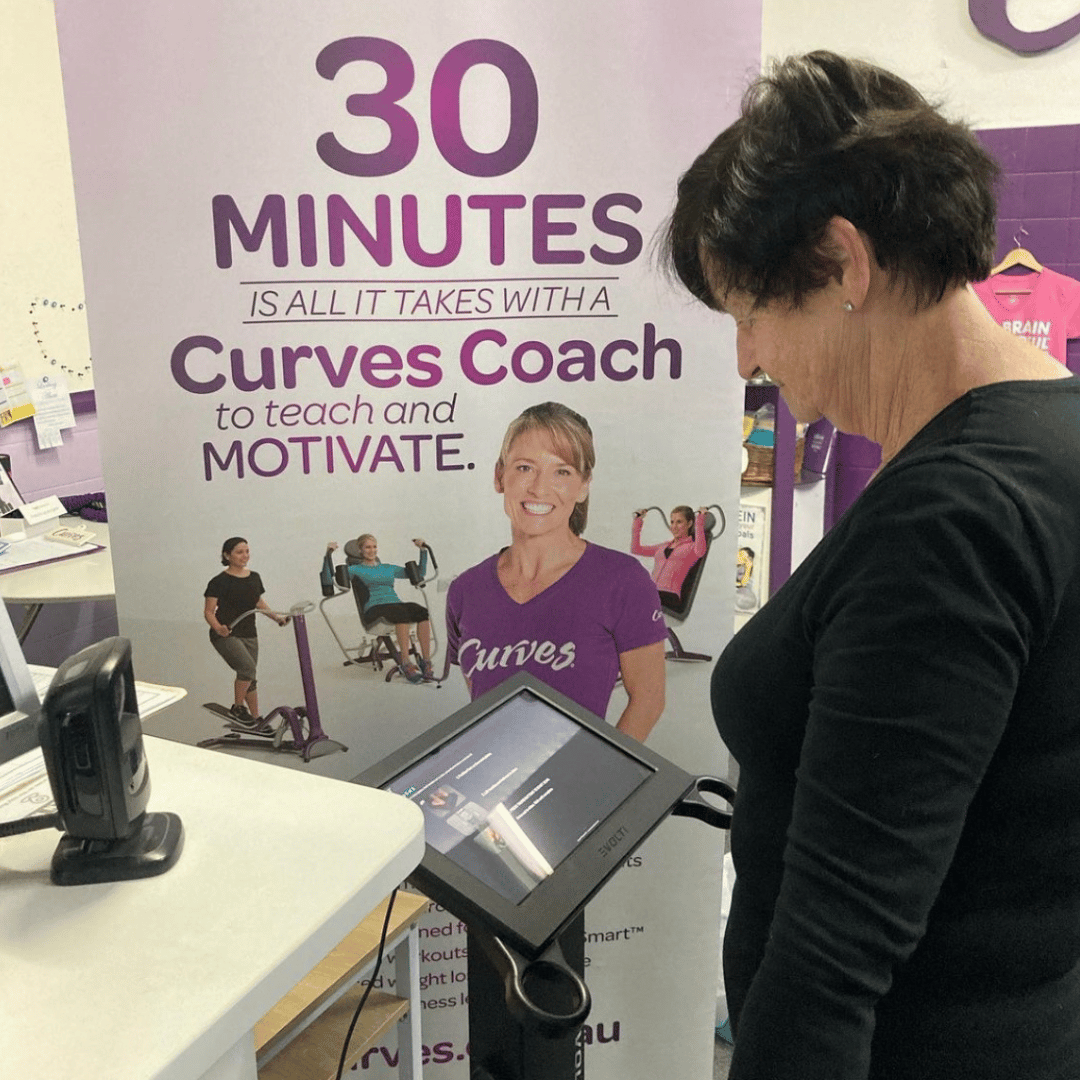 Evolt Body Scanner helps Curves Franchise Increase Bottom Line Revenue
Curves Rosebud in Victoria, Australia has been operating for 16 years and has now come on board as part of the Evolt family! Having gotten their hands on a brand new Evolt 360 body composition scanner recently, Curves Rosebud members will now gain the upper hand when it comes to health and fitness progress.
Getting On Board With Evolt
Curves Rosebud provides circuit training and fitness classes for women only, and with a coach on-hand at all times, members can be sure to find themselves motivated and inspired.
Tracy Barker has been the Curves Rosebud owner for the past 7 years, and first looked at the Evolt 360 when she took over. At that time, it wasn't part of the franchise-approved methods but she was absolutely over the moon when the franchise recently presented the Evolt 360 as an option for Curves owners.
Tracy jumped straight into it and immediately got her hands on an Evolt 360 for the benefit of her members.
"Before the Evolt 360, we would do a monthly weigh and measure with a body fat Omron," she says.
"This gave us basic information, but not to the detail we are now seeing with the Evolt 360. We are able to give much better advice because we know what internal changes are happening to the body. I was so lucky to be in the first few Curves clubs to get the scanner, I simply couldn't wait!"
Curves Rosebud Members Get Evolt Benefits
Curves Rosebud uses the Evolt 360 as a membership inclusion for all its new members, and Tracy says they're all enjoying seeing the detailed information that comes from the scanner.
"It's early days, but I'm confident it will keep them focused and accountable as it gives us a true picture," she says.
"We've had existing members upgrade to using the Evolt 360 once they understand the benefit, or they have been purchasing single scans which does in fact help with our bottom line, especially since we're still rebuilding after so many Victorian lockdowns."
Members Speak For Themselves
Thanks to the new Evolt 360 making its way to Curves Rosebud, members are already making changes to their fitness and nutrition. One member even said that after their first scan, they realized they were doing far too much cardio and had stopped building muscle.
"Personally, I've adjusted those habits and am now seeing results; I can't wait to share the information Evolt 360 can give to members," they said.
Get More Information
For more information on Curves Rosebud, email them directly at curvesrosebud@gmail.com or call 03 5982 0035. You can also check them out on Facebook with the handle @curvesonthebayrosebud.
To learn more about your body and for personalized macronutrient and supplement recommendations Download the Evolt Active app and search for your nearest Evolt 360 Body Composition Scan location.
For more information about purchasing an Evolt 360 for your business visit www.evolt360.com/contactor request an information pack below