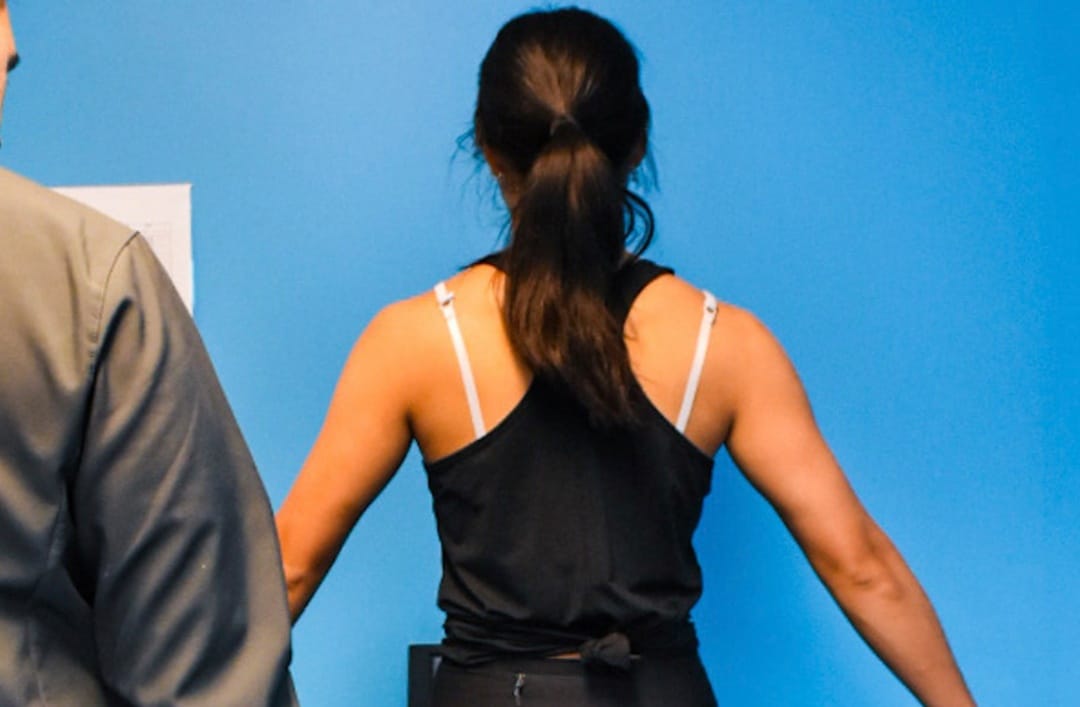 'Evolt 360 Body Scan Machine is a cut above the rest': Fitzone NZ
Fitzone New Zealand clubs in Matamata, Te Aroha and Paeroa are all about providing as much support as possible to their rural members and the wider community. Dedicated to offering the best health and fitness services for individuals to reach their goals, Fitzone Matamata first opened in May 2016 and was soon followed by Te Aroha and Paeroa, where people flocked to join up and be part of a gym that offered a variety of programs – from free group fitness classes and access to a Fitzone app, to personal training and quarterly in-house challenges.
Originally, members' training progress was tracked in traditional ways, which included taking before and after photos, skinfold measurements with calipers and using a simple weight scale.
So what was the deciding factor when it came to Fitzone getting their hands on their very own Evolt 360 body composition analyser?
From Borrowing To Owning
During those initial years of traditional measuring methods, Fitzone NZ also had someone coming in to 2 of the clubs with a scanner once every 8 weeks – which was going extremely well for a while. However it also meant that Fitzone NZ wasn't getting any income from it, and staff had to work around someone else's schedule.
Fitzone NZ area manager Crystal Marshall said it was worth doing that little bit of research to find the right scanner they could purchase and keep permanently at the gyms.
"As much as getting the information from the loaned scanner was so amazing, we saw a big opportunity to build business and income if we owned our own scanner," she said.
"We did research to find which scanner to buy, and had quite a few recommendations about the Evolt 360.
"We found Evolt as a company was quick to get in touch with us, provided amazing customer service and support, and to top it off the Evolt 360 had everything we needed!"
Getting The Most Out Of The Evolt 360
Today, Fitzone NZ uses their Evolt 360 body scanner for regular progress tracking for members as well as non-members alike, especially when they run their quarterly challenges. During those, the gym uses scan results to get a challenge winner, and staff say it's the best way to accurately see what members have achieved when it comes to body composition.
"We shift our scanner across all 3 of our clubs," Crystal explained.
"It's in each club for a week at a time, every 3 weeks; this means members can get regular scans and can choose how often they would like to have them done.
Scales Are Not The Full Picture
When Fitzone New Zealand clients are on a health and fitness journey, so much can change in their bodies aside from weight. And as director Lennie Brooky says, the Evolt 360 is a cut above the rest.
"Using the Evolt 360 stops the infatuation with weight and the scales," he explained.
"The scales don't tell the full story."
Staff at Fitzone New Zealand simply can't imagine their 3 gyms without the Evolt 360, and are thrilled their members get the opportunity to accurately see what they have achieved when it comes to body composition.
"We see so many people who lose weight and are stoked about that, only to find out that they lost muscle or sometimes even gained a bit of fat," Crystal said.
"There's also the other side of it all, where we've had members gain weight and be disappointed, only to see that after a scan the results show they have built muscle and even lost fat!
"Another benefit is that it's a great way to trial how your body handles different things. For example, you could try different styles of training every 8 weeks – get a scan and see if your body responds differently.
"The Evolt 360 in my opinion is the best way to track changes in your body composition; I would highly recommend gym owners to invest in one for their business if they can, and definitely recommend anyone and everyone to get a scan!"
Getting In Touch
Everyone is welcome to come in to Fitzone New Zealand in Matamata, Te Aroha and Paeroa to get a scan and start their health and fitness journey. Whether you're a member or not, visit www.fitzonenz.com to get in touch and book in for a scan with the club's Evolt 360.
To find your closest scanner location, download the Evolt Active App.
For more information about purchasing an Evolt 360 for your business visit www.evolt360.com/contact or request an information pack below.