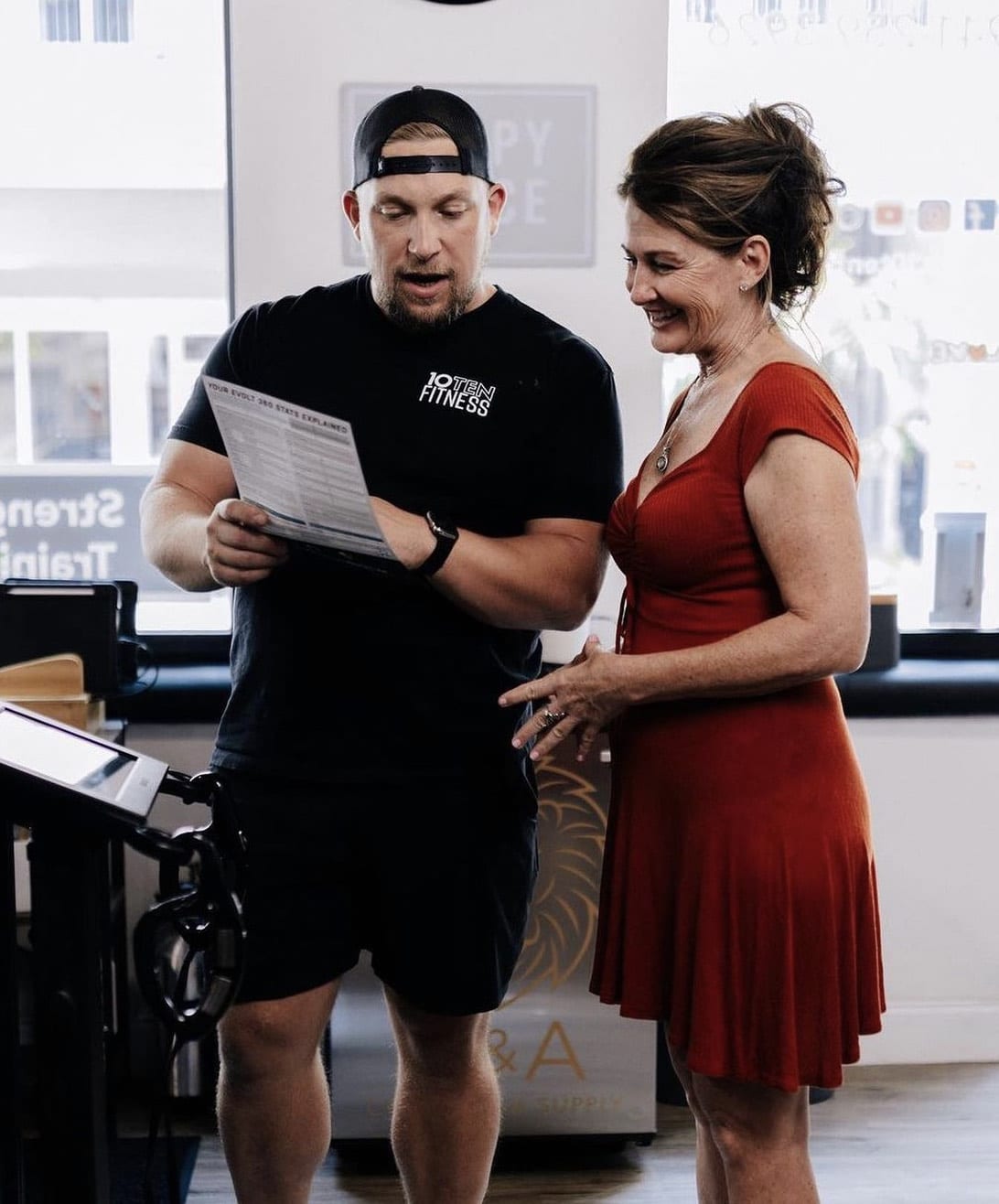 5 Tips To Get The Most Out Of Your Evolt 360
Congratulations! You are now the proud owner of a high-tech Evolt 360 body composition analyzer, the world's most intelligent bio scan machine used and loved by thousands across the globe!
Are you asking yourself, 'but now what?'
Evolt is here to help you utilize your new Evolt 360 in more ways than one so that your business can continue to see exponential growth. There are so many advantages to having a body scanner and we want to make sure you're across them all!
To keep your members from walking out the door, we've got 5 key tips to ensure you, as well as all your clients and coaches or trainers, get the benefit of having an Evolt 360 at their fingertips.
RETAIN YOUR MEMBERS
Now that you have an Evolt 360, you can use it to engage, motivate and retain all your current members.
With the level of consultation that the Evolt 360 offers, providing over 40 body measurements and detailed ongoing tracking, connecting via the Evolt Active app is unmatchable. Continuous consultation and immense motivational power of progress reporting is a huge driver to keep members coming back and pushing for better results.
Ways to retain your members:
The Evolt Insights platform is an ideal way to pinpoint which members are not on track to achieve their desired results. It's also your ideal opportunity to reach out, show them you care and re-engage them with a relevant offer or message.
Running challenges (which we've discussed down below) because who doesn't want to become the best version of themselves?!
By regularly scanning on the Evolt 360, members can identify and celebrate small incremental body composition changes. Unlike traditional scales, members can see exactly what's happening internally, which can act as a powerful motivator in driving a successful outcome.
It's the perfect time to use Evolt Insights to track members' progress, the workouts they're doing, where they're getting their results, who is regressing and valuable data/knowledge about your customer base – age, gender, workouts, goals.
RUNNING A CHALLENGE
It's not an entirely new concept to run in-house challenges with your members, but it's made so much easier with Evolt's Automated Challenge Platform. Once you decide on how you'd like to integrate the Evolt 360 into your transformation challenges, the platform can efficiently provide you with leader-board progression and identify which users are achieving their goals i.e. fat loss or muscle gain.
You can quickly ascertain who is winning the challenge at the click of a button, and it makes it easy for your business to facilitate and manage challenges as well as market the results to the wider community.
Now all you need to do is decide on how to run your challenges with the Evolt!
Gyms typically charge a participation fee to enter an 8 or 12 week transformation challenge (usually around $99 per entrant), attracting on average 70 -100 participants at a time. This allows you to run at least 3 challenges per calendar year and can see your business make anywhere between $7k-10k per challenge, that's $20k-30k per year in additional revenue!
Participants are offered 2-3 free body composition scans as part of their entry fee (the scans are done pre-challenge, midway, and at the end).
You can also choose to charge on a per scan basis. The going rate is generally about $30 per scan with each entrant, requiring 2 or 3 scans per challenge. We've done the math for you, and at 50 entrants this would generate $4500 per challenge. At 3 challenges a year, you'd see a return of $13,500 per year.
ONE-ON-ONE PT SESSIONS / GROUP TRAINING SESSIONS
Your gym's personal trainers and coaches can also utilize the Evolt 360 as much as possible now that it's within reach. Typically, a PT can charge anywhere between $60-$80 for an initial consultation that includes a baseline body composition scan.
For personal trainers, it's the perfect way for them to tailor-make programs and then use 'free follow up' scans to upsell their clients into their premium one-on-one program.
When it comes to group training sessions, this too can bring in revenue. Based on budget restraints and using the evidence from the Evolt Insights dashboard, group training is a great backup to offer a more cost-effective upsell than just the standard membership. This option is an ideal way to introduce a new member into a group training program as a faster way to reach their goals.
The impact of group training programs can be quantified using the data obtained via Evolt Insights data management.
GET KNOWLEDGEABLE ON THE EVOLT OWNER'S PORTAL
Have you signed up yet for the Evolt Owner's Portal? We encourage you to take full advantage of this valuable business resource!
It's got everything you need for marketing, including posters, wall designs, flyers, social media tiles and a range of other helpful documents including training tips.
Social media is growing daily, so let your wider audience know your gym has an Evolt 360 and entice them to walk through your doors for being 'more than just a gym'.
CUSTOMIZE PROGRAMS FOR EACH CLIENT // UPSELL PRODUCTS
The best thing about the Evolt 360 is that once a client has been scanned, you can customize a training and/or nutritional program specifically designed for their goals, based off their results.
Whether they are looking for muscle gain or fat loss, this is one of the most engaging ways to create a baseline with your members. You can incorporate the Evolt 360 with your new member onboarding process in a few different ways.
Promote the fact that with every new client membership, they will receive a free Evolt 360 scan at the day of sign-up (perhaps include another complimentary scan 8 weeks down the line so they can see a comparison).
Include a one-on-one PT consultation with every new client as well as an Evolt 360 scan so the client feels they have a starting point.
It's important to note that about 87% of gym members remain active when they have a positive onboarding experience, so utilize having an Evolt 360 on the gym floor the best you can.
Once you customize a program, it's the perfect opportunity to upsell supplements and the macronutrient profile. How so?
Each Evolt 360 report provides recommendations on what supplements are required to assist in a client's progress and attain goals. Getting their head around what they need and where to purchase the supplements can at times be intimidating. A great feature of the Evolt 360 results sheet and Active app is the personalized Evolt supplement recommendations which are based on their body composition data. Many gyms have supplements they sell, but with the Evolt there's no selling involved – we let your clients' bodies tell them what they need and there's no argument to that!
Evolt is the ultimate upsell machine and 'salesperson'. A major differentiator of Evolt's product is the macronutrient profile feature on the scan results sheet and Active app. Based on a member's body composition and the goals they've set, the Evolt 360 will provide recommendations that suit their goals.
Evolt is here to help you get the most out of your Evolt 360. It's an investment for your growing business, and we want to see you take full advantage of what it can do to bring in more revenue, retain and attract members, and engage with all of your demographics!
For more information about purchasing an Evolt 360 for your business visit www.evolt360.com/contact or request an information pack below. Further information on the Evolt 360 is also available here