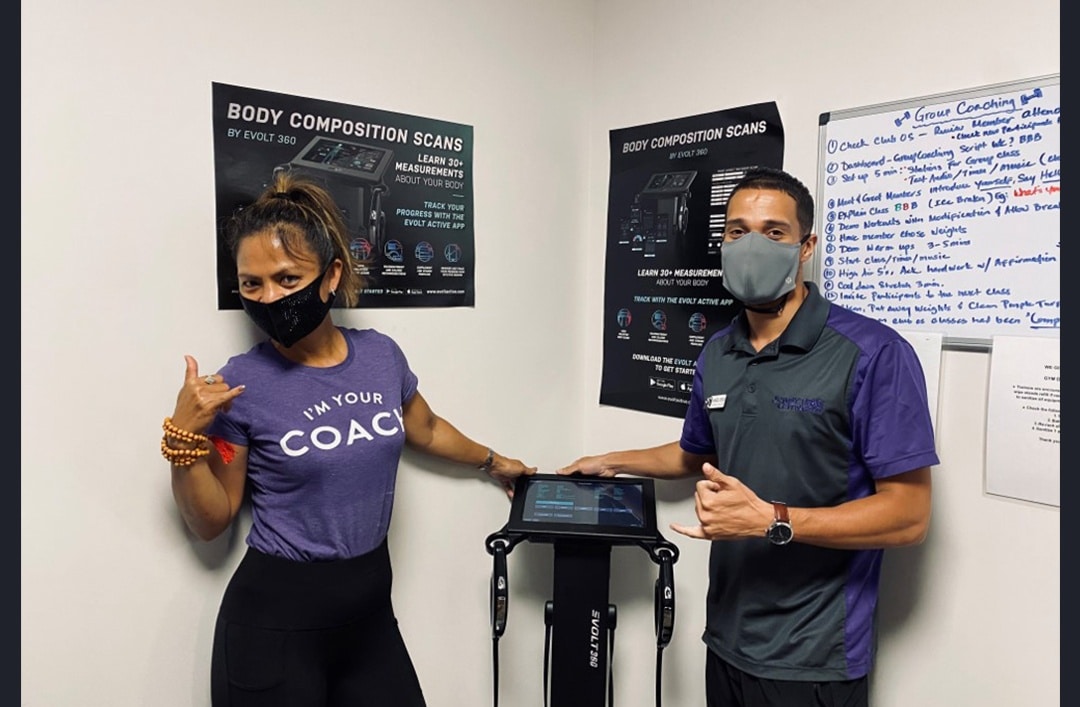 Opening The Doors Mid-Pandemic – the Need for Holistic Health
The fitness industry has faced a tumultuous time thanks to COVID-19, with the pandemic restricting gym capacities all over the world while others were, and still are, being shut entirely.
But if there's one good thing to come out of a pandemic, it's Anytime Fitness Kaka'ako, which opened its doors mid-June of 2020 –right smack bam in the middle of it all. Taking on the challenges that a multitude of small businesses were facing at the time, Anytime Fitness Kaka'ako welcomed everyone with open arms, realising that people were no longer just hunting for a 'bikini body' in the lead up to a holiday (because to plan one just isn't doable anymore)…but that they were genuinely thinking more about health on a holistic level.
With clients focused more on just physical wellbeing, Anytime Fitness Kaka'ako has recognised that emotional and mental fitness was becoming a priority too. So what better way to encourage and promote a 'whole of health' style of wellbeing than by having an Evolt 360 body scanner on site to boost motivation and morale?
Every Member Gets The Evolt Advantage
The Kaka'ako gym has been tracking clientele progress through various in-club challenges and fitness consultations for its new members. For this reason, the Evolt 360 was the perfect high-tech machine to accompany their programs thanks to its ability to provide over 40 bodily measurements in 60 seconds.
Every one of Anytime Fitness Kaka'ako's members receives an Evolt body scan when they sign up, offering each individual a chance to crush their goals by knowing all their personalised characteristics (like body fat percentage, muscle mass, total body water and abdominal circumference) from the very beginning of their journey. It's an opportunity to learn about macronutrients, how much protein they might need on a daily basis, and if they're consuming enough calories.
The initial Evolt body scan can be followed up about 8 weeks later, with members being able to compare results from when they first started to the now. It's a time when they realise small changes can make a big impact on their lives, and sometimes a scan is all they need to see that what they're doing in and out of the gym is influencing a massive positive change.
Setting Themselves Apart From The Rest
Anytime Fitness Kaka'ako general manager Angel Manuel Vega said the gym decided on the Evolt 360 body scanner to set themselves apart from the competition.
"We are the only Anytime Fitness on the island that offers this unique health and wellness tool," he said.
And it's a complete advantage, with members –both new and existing –being able to book in for regular scans to keep on top of their progress as well as log into their complementing Evolt Active App for constant motivation. For those in and around Kaka'ako, healthy and happy can happen a lot more successfully thanks to Anytime Fitness Kaka'ako and their Evolt 360.
Reaching Out
If you're lucky enough to live on the fabulous island of Honolulu and are near Kaka'ako, starting your health and fitness journey has never been easier. To book in for an appointment to get more information about joining as well as the Evolt 360, get in touch via Facebook or Instagram with the handle @AnytimeFitnessKakaako or hit them up on line at www.afkakaakohawaii.com.
For more information about purchasing an Evolt 360 for your business visit www.evolt360.com/contact or request an information pack below.