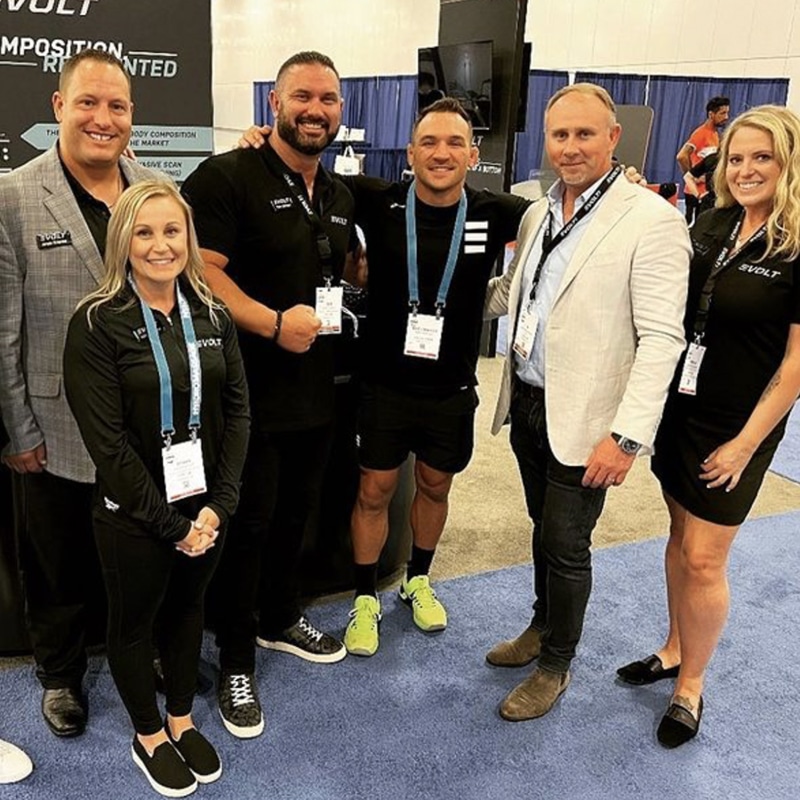 Talk of the Town … well, the IHRSA Show Floor
We don't blow our own horn much at Evolt. But sometimes things you hear on the show floor just make you think "yes, we're doing this right." That's the overwhelming feeling our team walked away with at IHRSA 2022, where we connected with global customers and took a health check on just how Evolt 360 tech is helping all kinds of club businesses and their bottom lines. Here are some favorite takeaways. Thanks for sharing with us!
Evolt 360 is making my club money
New technology is always good for differentiating your club but money definitely talks. Club operators at IHRSA are reporting as much as $500 a week (or more) in new revenues from Evolt 360 body scanning fees once their programs are up and running fully. Every club's different of course, but once members accept the idea and benefits of regular body composition scanning at their club, they keep coming back for more. Few clubs report any member fall off, with participation trending sharply upward month on month.
Great way to engage members
Clubs are about community, so everyone's always looking for new ways to engage members. We heard loud and clear from club managers that they love two things about the Evolt 360. First, the more people have access to their personal, individual wellness information, the more they feel empowered to change the ways they work out, and adjust the nutritional mix of their daily and weekly diets. Both of these factors lead to increased motivation and engagement with classes and new workout regimens.
Macronutrient profiles are the new must-have
There's a ton of guesswork in getting macro nutrient balances right, whether a member is following a rigid program like Keto or just being careful with how they feed their body and fuel work outs. We're hearing across the board positive feedback for the high degree of personalization data the Evolt body composition scans are providing club members – and the way that information can help trainers and instructors further personalize effective workouts to bring even better results for class participants.
For More Information
To learn more about your body and for personalized macronutrient and supplement recommendations Download the Evolt Active app and search for your nearest Evolt 360 Body Composition Scan location.
For more information about purchasing an Evolt 360 for your business visit www.evolt360.com/contact or request an information pack below.